Post by Stephanie, Home Stylist and Event Planner from the Land of Nod's Design Services Team
The Just for Fun trend is all at once nostalgic and modern and iconic and futuristic. It is bold hues and geometric patterns. It's robots and space monsters and unicorns. It's stripes and polka dots and triangles and squares. It's your first boombox that played your favorite New Kids on the Block tape over and over and over. It's the hours spent playing Nintendo after school in your best friend's basement. If you listen closely to the sound of the Just for Fun trend, you just might hear the metallic clang of an Autobot battling a Decepticon.
A ten-year-old boy might find a thing or two to geek out over within the Just for Fun product assortment. If the Googly-eyed pouf doesn't capture his attention, then surely the TV-shaped throw pillow or the Tetris-inspired duvet cover will. This kiddo will probably have a no-fear approach to wall paint and pattern, so you can bet a set of bold striped curtains and a bright pop of true yellow wall paint will go over well.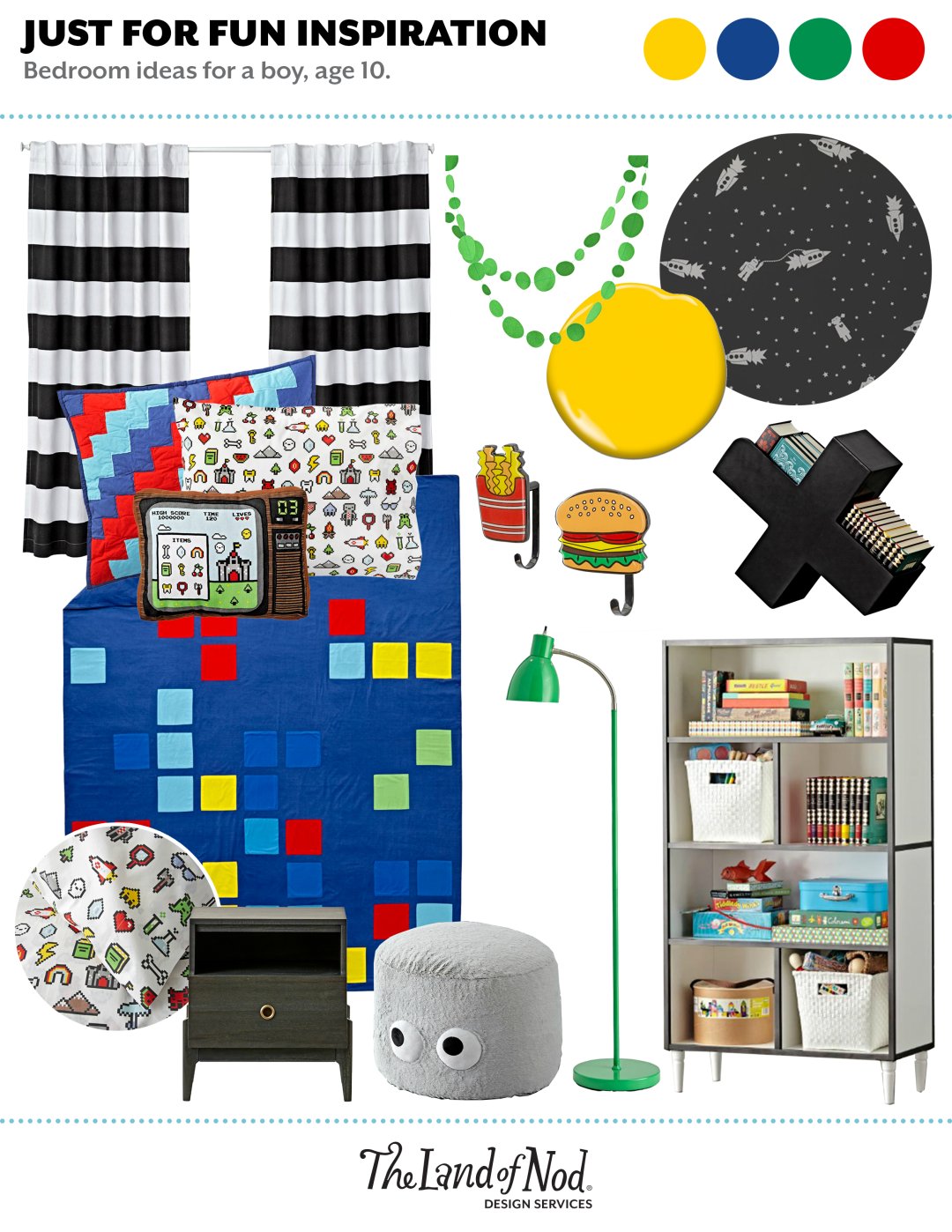 When Just for Fun makes its way into a girl's bedroom, say she's around eight years old, you might find an explosion of bright pastels, empowering mantras and a jamboree of iconic summer fruits. You might find a storage bin adorned in a rainbow of silkscreened pennants. You might assume, accurately, that this is the kind of girl who knows her way around a Spirograph. You might assume, accurately, that this is not the kind of girl to be trifled with.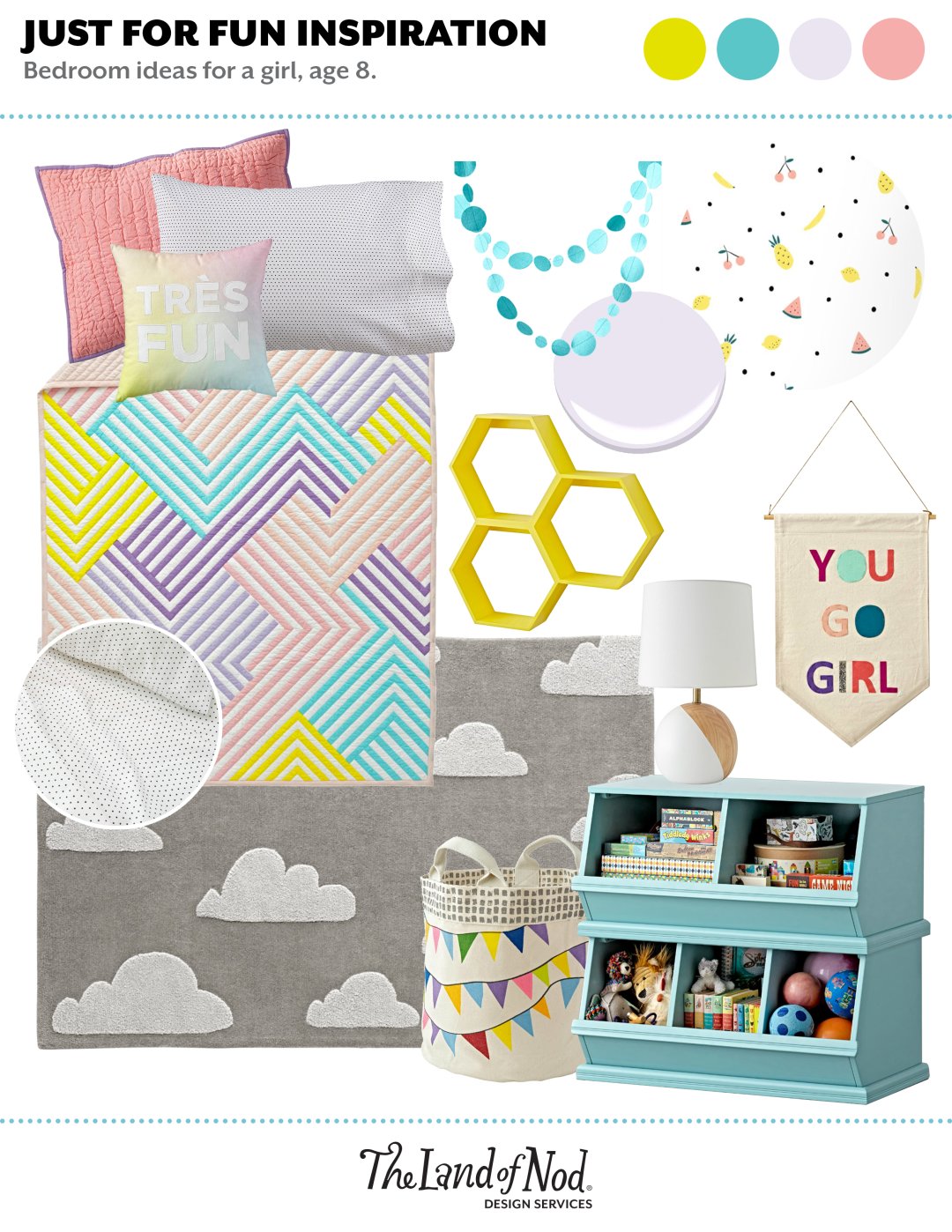 Just for Fun makes a nursery feel bright and playful. A splash of tangerine wall paint used as an accent color behind a crib is completely within reason. The geometric silhouettes of building blocks are reimagined as patterns for crib bedding. Astronomy and meteorology are equally represented in a raindrop mobile and solar system banner.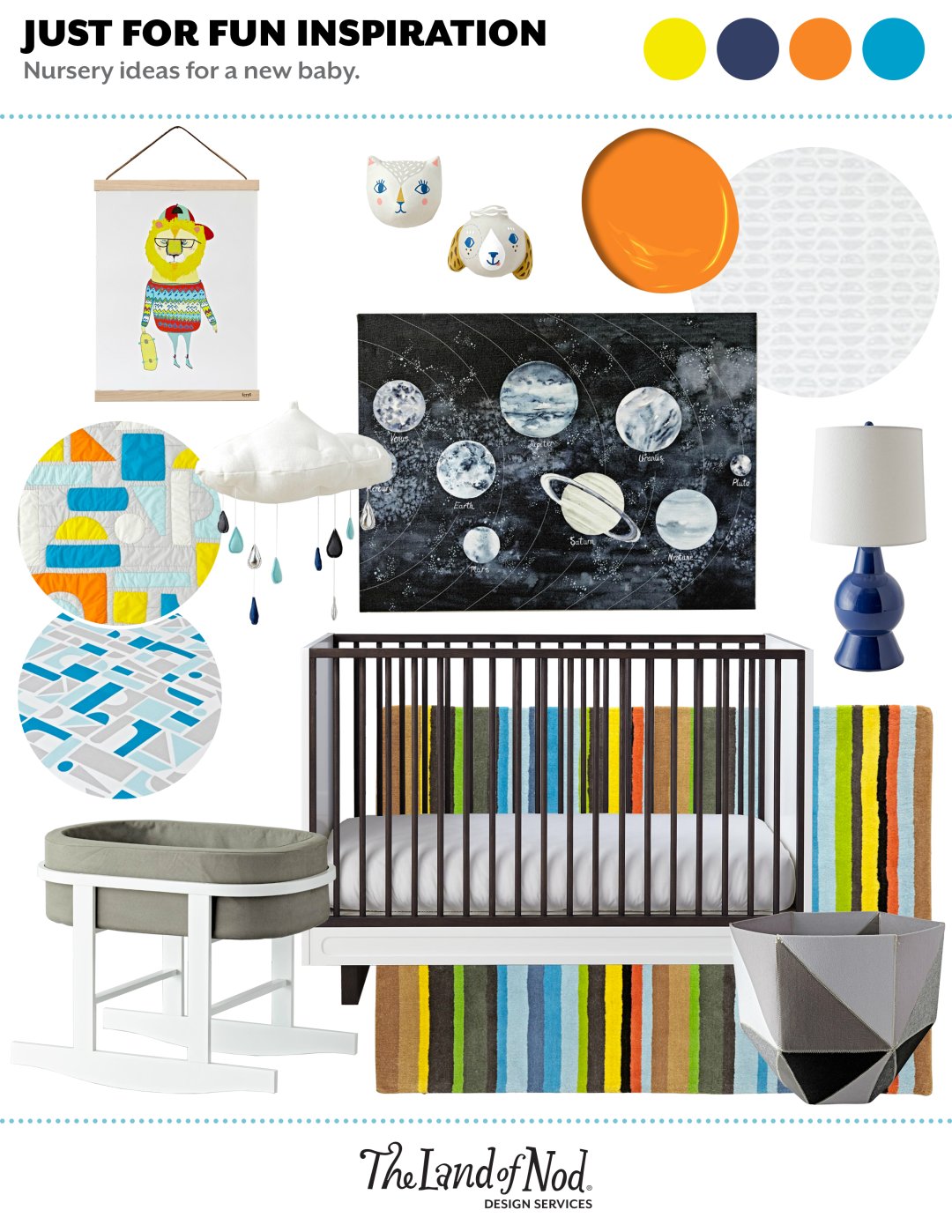 Truly there is no room in your home that, if you're of a willing disposition, the Just for Fun trend cannot reach. That includes you, Googly-eyed pouf.
Happy Styling!
Post by Stephanie Geurkink, Home Stylist & Event Planner  from The Land of Nod's Design Services Team. Our Design Services team offers free one-on-one design advice, mood boards and space planning. You have a room to decorate? They'd love to hear from you. Visit The Land of Nod's Design Services page to get started today.