Post by Doreen Corrigan
Our sweet twins are Christmas babies. Having a birthday so close to the holidays has always proven tough: how do you plan an event to celebrate their special day, when there are several other special days to compete with? This was our first year giving them a full-on birthday party – they let their party planner know what theme they wanted, and who to invite for their big day!
Their only request was that the party be camping themed; they love to cozy up in their sleeping bags, make forts around our home, and go on scavenger hunt adventures with Mom and Dad. Unfortunately, another potential challenge with winter birthdays is the temperature; we wanted to have fun activities for the children to enjoy inside our home, so an indoor scavenger hunt was the perfect idea.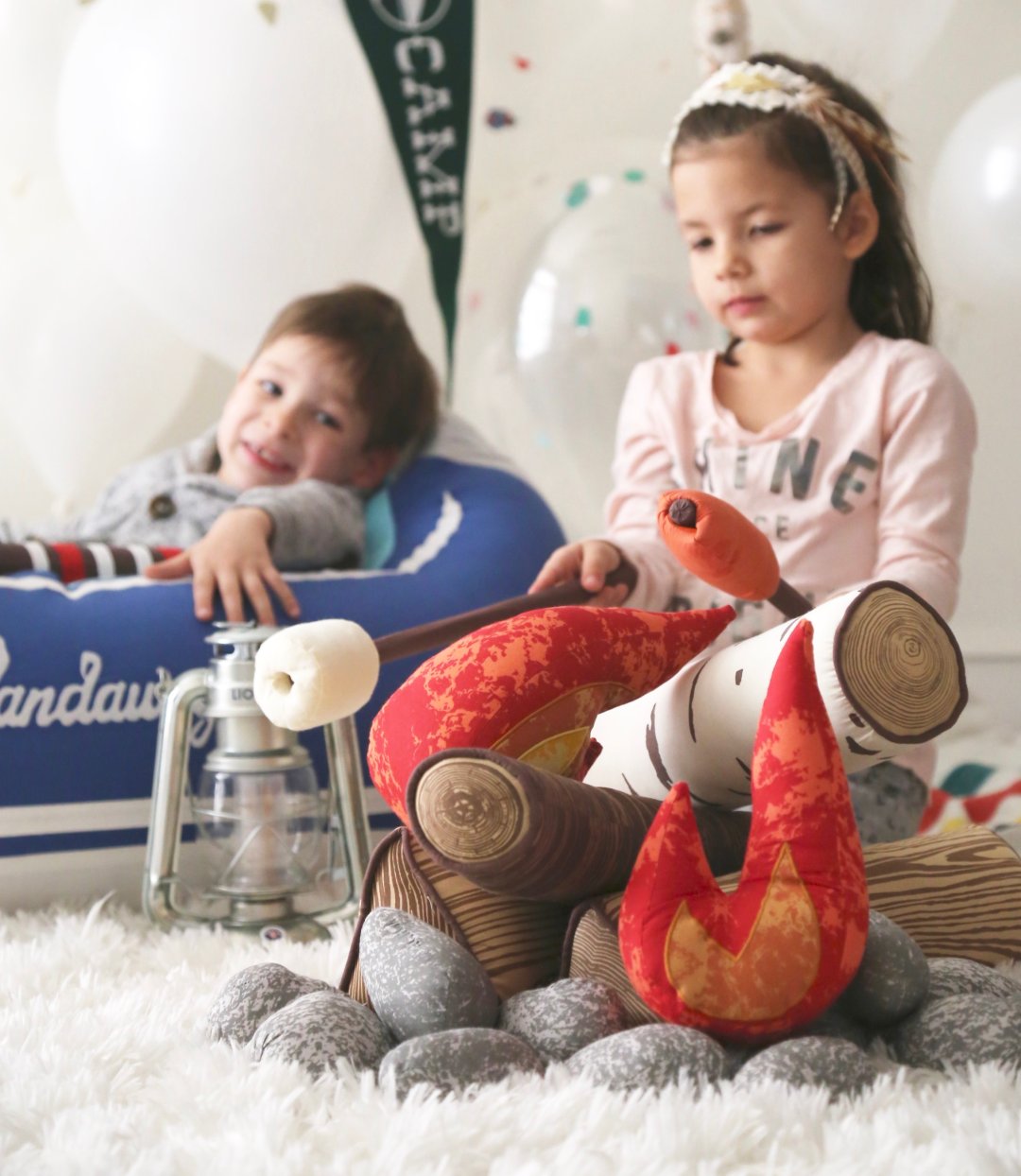 The kids had a blast hunting through our home for flashlights, gummy worms, trail mix, flowers, pine cones and fake bugs…all in which they were able to take home in their treat bags.
I've listed all details & sources below to make your next event as easy as possible!
Special thank you to DC Food Contributor Caroline's Kitchen Table

Paper Teepees | Invitations and Scavenger Hunt Cards | Camp Corrigan Banner 
4 Sign In Cake | Balloons | Paper Straws | Milk Bottles 
Silverware | Metal Pales | Camp Pennant
Doreen Corrigan is the voice behind her lifestyle blog devoted to celebrating the "Art of Living." Doreen believes even the ordinary can be made extraordinary and is passionate about Entertaining, Home Decor, and Fashion. Doreen and her husband Jim, are the proud parents of 4 year old twins. Follow her on Facebook, Twitter and Instagram.