Post by Stephanie, Home Stylist & Event Designer on the Land of Nod's Design Services Team
Creating a nautical-themed nursery doesn't necessarily mean anchors and pirates set against a blue and red color scheme. If you're looking to take a softer approach to the undersea design motif, the Marine Queen crib bedding collection is the perfect alternative. The soft, 100% cotton crib quilt features a gathering of fish, seahorses, and clams calmly napping with the Queen Octopus herself in tufts of aqua-colored seaweed.
What is more nautical than the bubble-esque Cosmos floor lamp? The gold finish brings a sense of warmth to the space and compliments the aqua, pink, and purple color scheme in the crib bedding and Fretwork rug.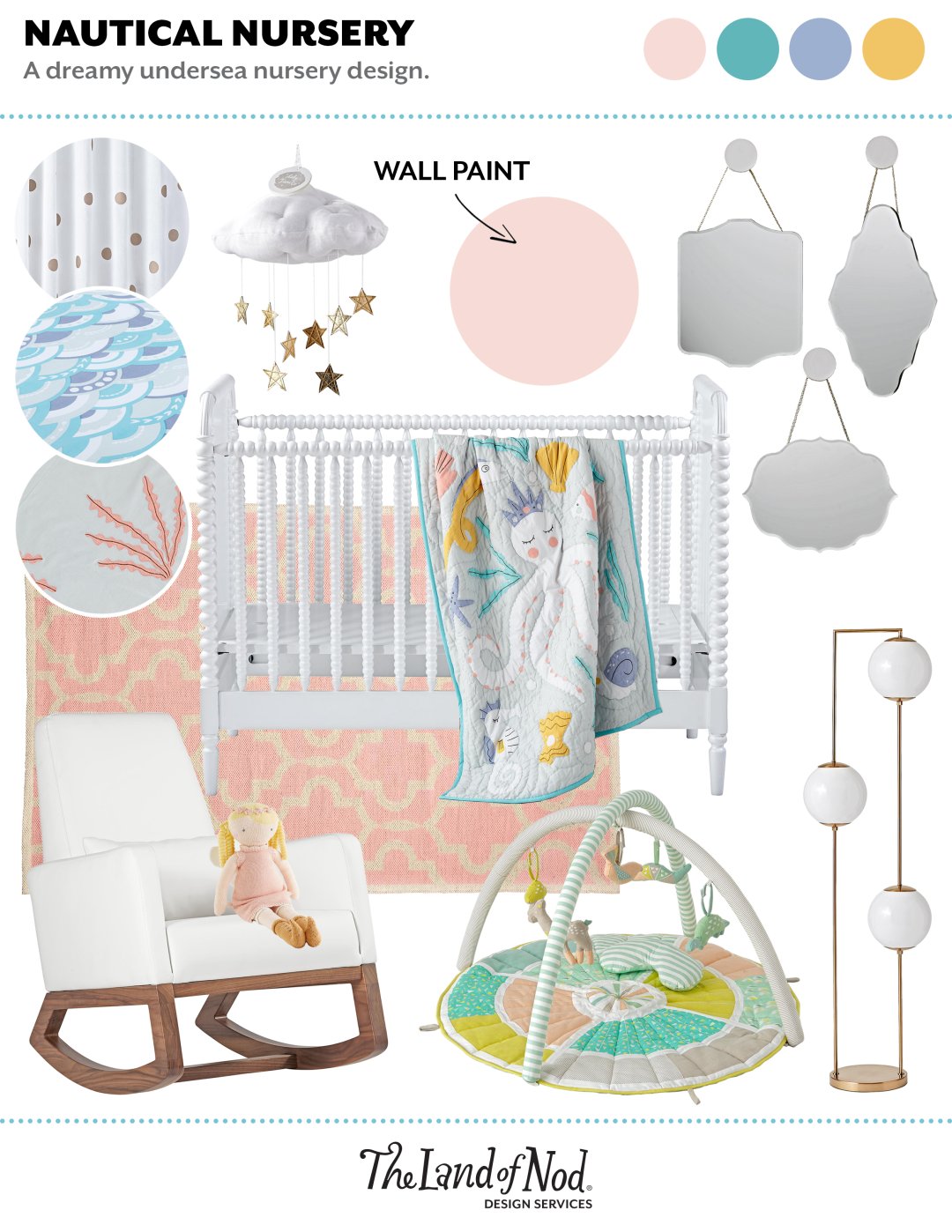 If you've got a collection of different furniture styles you'd like to use in your room design, try sticking with a single, unifying color for each piece. I recommend choosing a neutral color, like white or grey. For example, two pieces of furniture with unique design attributes such as the vintage-inspired Jenny Lind crib and the modern Joya rocking chair find common ground in neutral white paint and upholstery.
Happy Styling!
Post by Stephanie Geurkink, Home Stylist & Event Designer  from The Land of Nod's Design Services Team. Our Design Services team offers free one-on-one design advice, mood boards and space planning. You have a room to decorate? They'd love to hear from you. Visit The Land of Nod's Design Services page to get started today.