Post by Doreen Corrigan
Here comes Peter Cottontail, hoppin' down the bunny trail, hippity, hoppity, Easter's on its way!
Christmas wasn't over but two weeks and our little ones were already asking when the Easter bunny would be making his beloved appearance. Easter is such a special time of year as Spring is in the air, tulips and greenery start peeking out after the long winter months, and we finally get to venture outside enjoying the outdoors more.
Our children love all our family Easter traditions especially coloring eggs and going on a BIG egg hunt. One tradition that never seems to fail is the mounds of candy we all consume from jelly beans to Reese's Peanut Butter cup eggs (my fav)! This year we won't be completely candy-free but I want to save the sugar and focus on filling their Easter baskets with items they can actually use.
Here are five easy tips for Easter basket essentials that are foolproof for any age.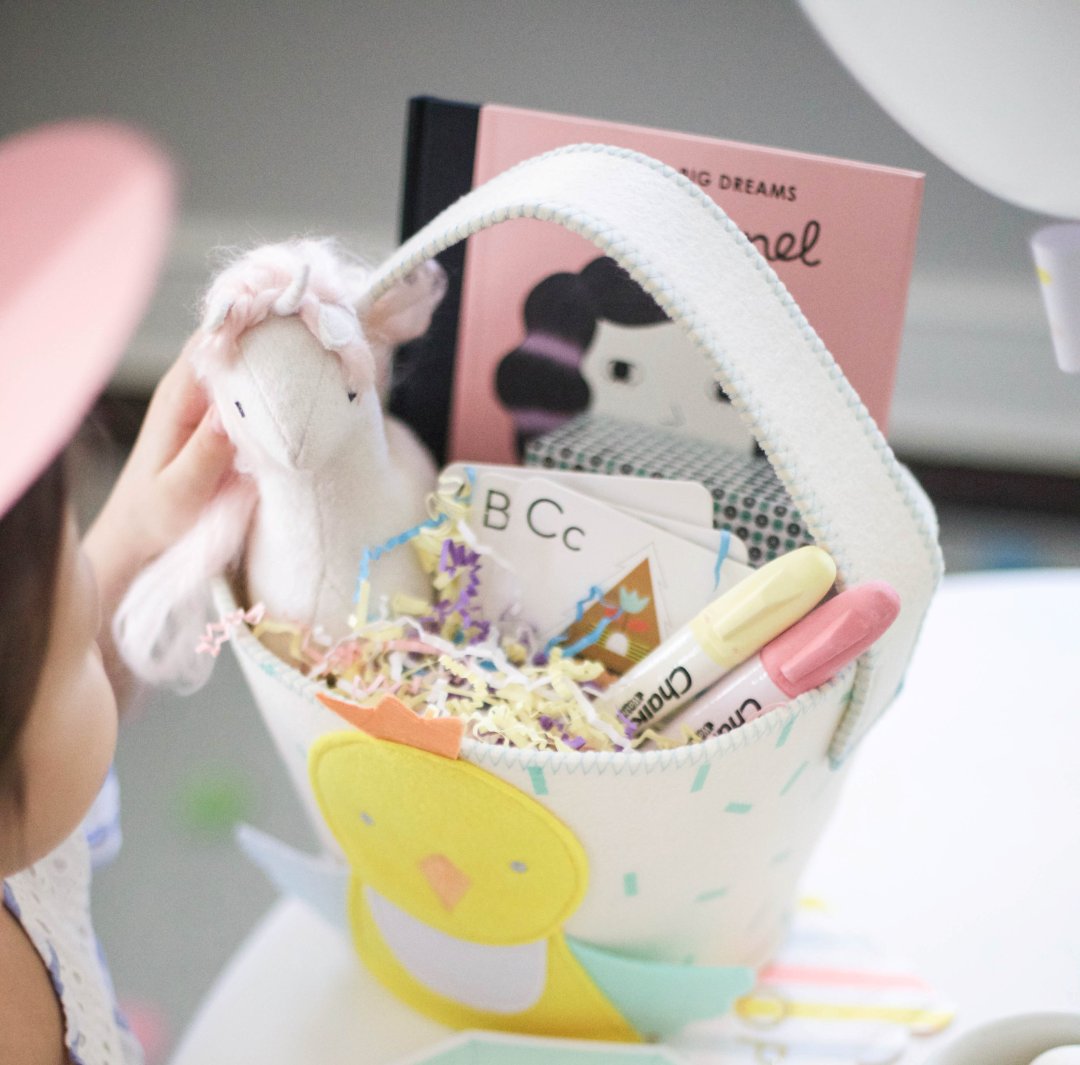 Arts and Crafts
Chalk, crayons, markers, colored pencils are always my go-to. After being inside all winter our craft supplies can use an update and by Spring the kids are begging to go outside and chalk away!
Books
Easter books are always fun but try a new book based on your child's age. There are SO many amazing books out now and they double as decor in your little one's room.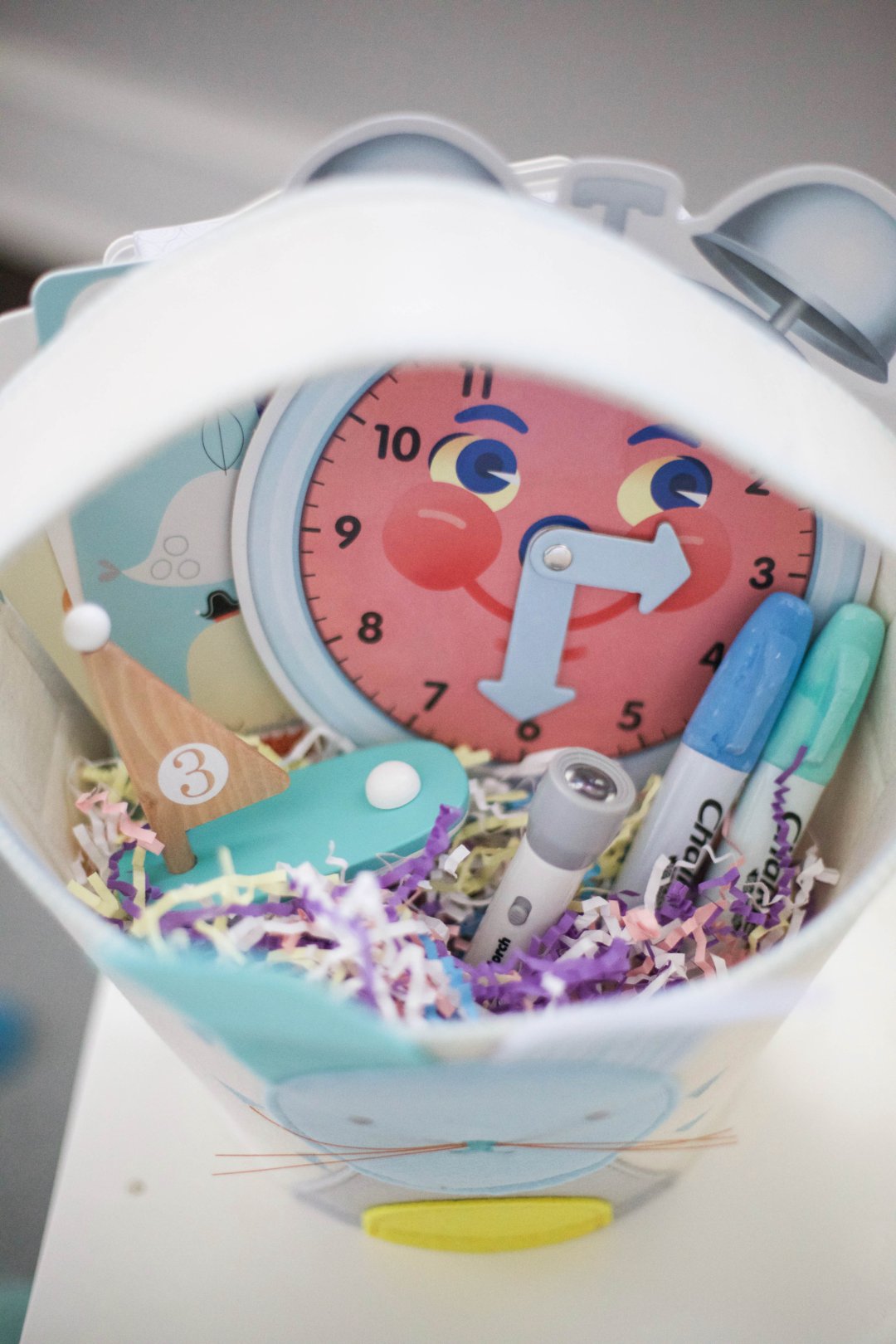 Games
We are learning our letters and numbers over here so The Land of Nod's colorful flash cards are in our baskets. The beautiful images make it fun for the kids. We love games like Zingo, Memory, or puzzles that the whole family can enjoy.
Bath Toys
Who doesn't love to spend time soaking in the tub? Here are a few toys your kiddos will love.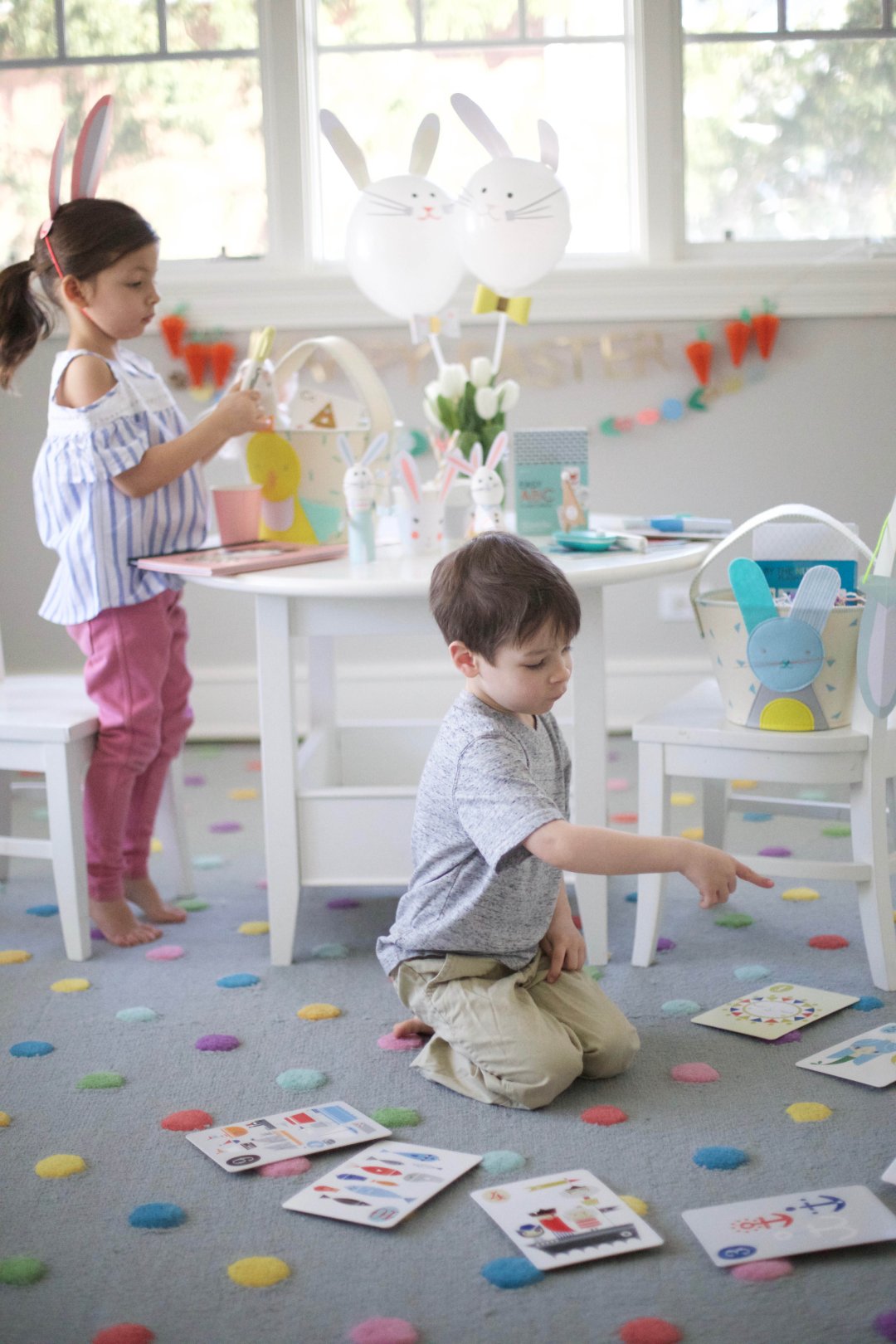 Outdoor Play
It's hard to believe but pretty soon we'll be spending more time outdoors then indoors. Get them something they can use all summer long like bubbles, an ancient treasure archaeology kit, gardening tools and gloves, croquet, and rainbow playground ball.
Happy Easter!
xo,
Doreen
Doreen Corrigan is the voice behind her lifestyle blog devoted to celebrating the "Art of Living." Doreen believes even the ordinary can be made extraordinary and is passionate about Entertaining, Home Decor, and Fashion. Doreen and her husband Jim, are the proud parents of 4 year old twins. Follow her on Facebook, Twitter and Instagram.