Post by Stephanie, Home Stylist & Event Designer from the Land of Nod's Design Services Team
Hygge (pronounced hoo-ga) is an emotion-driven design trend with roots in Danish culture. Hygge is all about a sense of warmth and welcoming. It's the philosophy of designing your home to be a relaxing retreat, a sanctuary to unwind and regroup. When I think of hygge, I think of a glowing fireplace, warm blankets, and candlelit meals shared around a table filled with family and close friends. So how does this design trend translate into a space for kiddos? I've put together two different inspirational room designs for bringing all things hygge into a comforting space for your little one.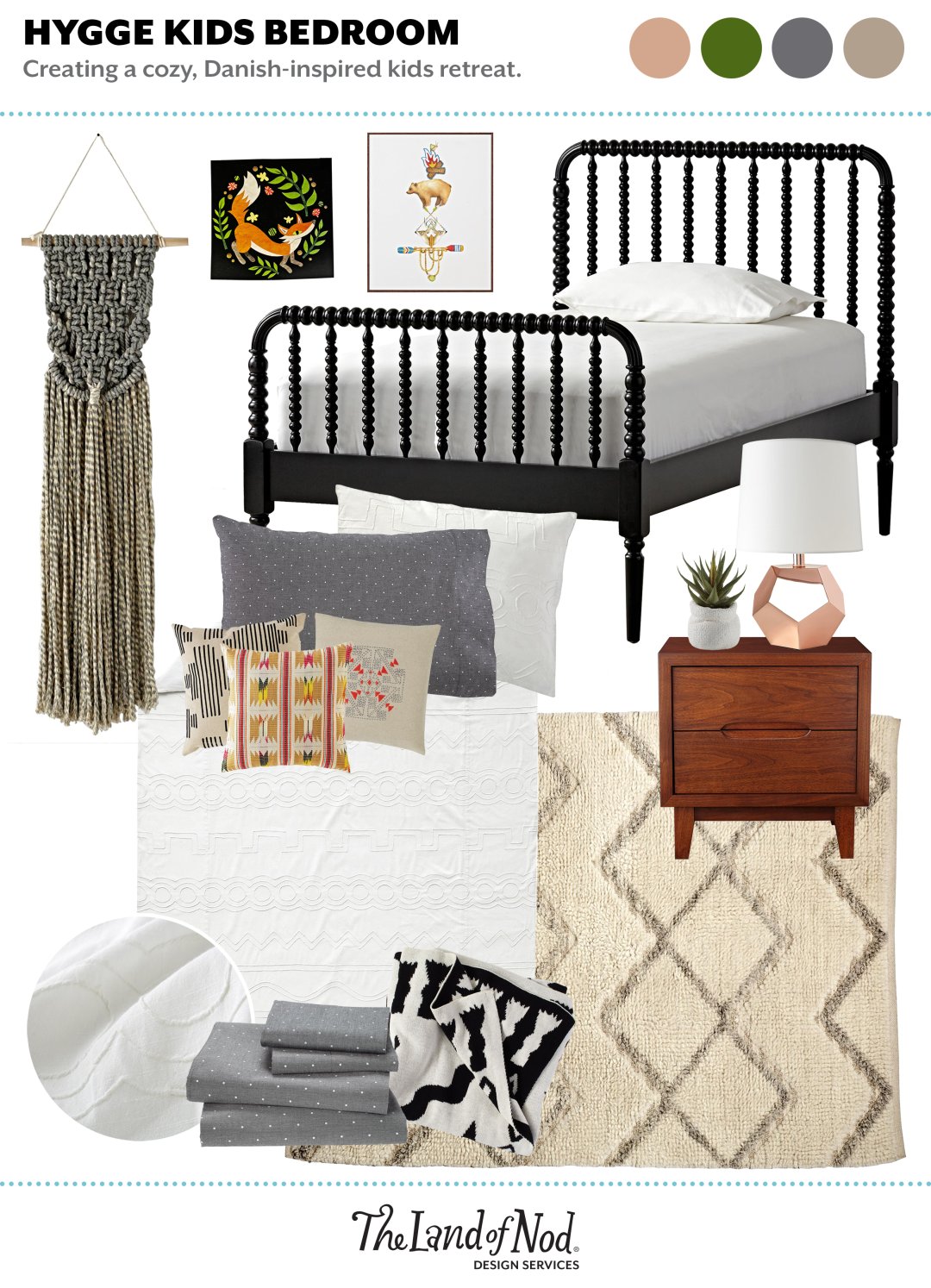 Opting for neutral colors, soft plush textures, and warm rich wood finishes is a great starting point for bringing hygge design into a kids space. For bedding, aim for building a snuggly nest using a duvet cover paired with throw pillows and a knit blanket. An upholstered glider and wool throw pillow create the perfect cozy reading nook for winding down the day with a bedtime story.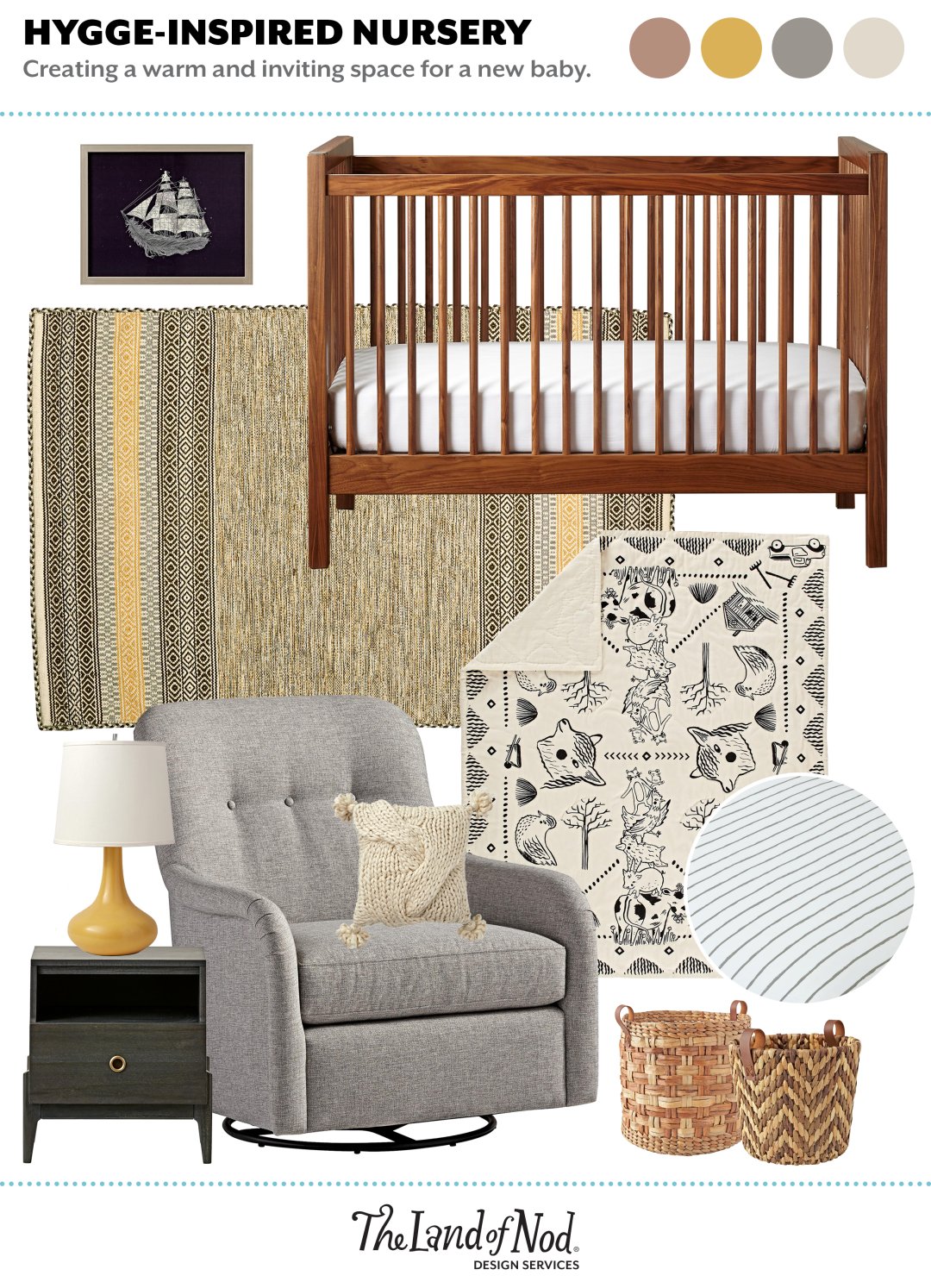 Happy Styling!
Post by Stephanie Geurkink, Home Stylist & Event Designer  from The Land of Nod's Design Services Team. Our Design Services team offers free one-on-one design advice, mood boards and space planning. You have a room to decorate? They'd love to hear from you. Visit The Land of Nod's Design Services page to get started today.