Post by Shawna of The Land of Nod's Design Services Team
I recently had the pleasure of assisting an expectant mother with a design for her little girl's nursery. The room itself was pretty small and the momma-to-be was looking for ideas to bring in a woodland feel. She shared a few of her favorite inspiration images and I immediately noticed a common "star" theme throughout, particularly this stunning Woods & Stars wallpaper that I instantly knew would be perfection in her space.
To complete her dreamy nursery design, I paired the celestial-inspired wallpaper with an ultra-modern crib and rocker. Gentle woodland creatures, like our Fox Table Lamp and Snail Throw Pillow, bring in added luxe and charm.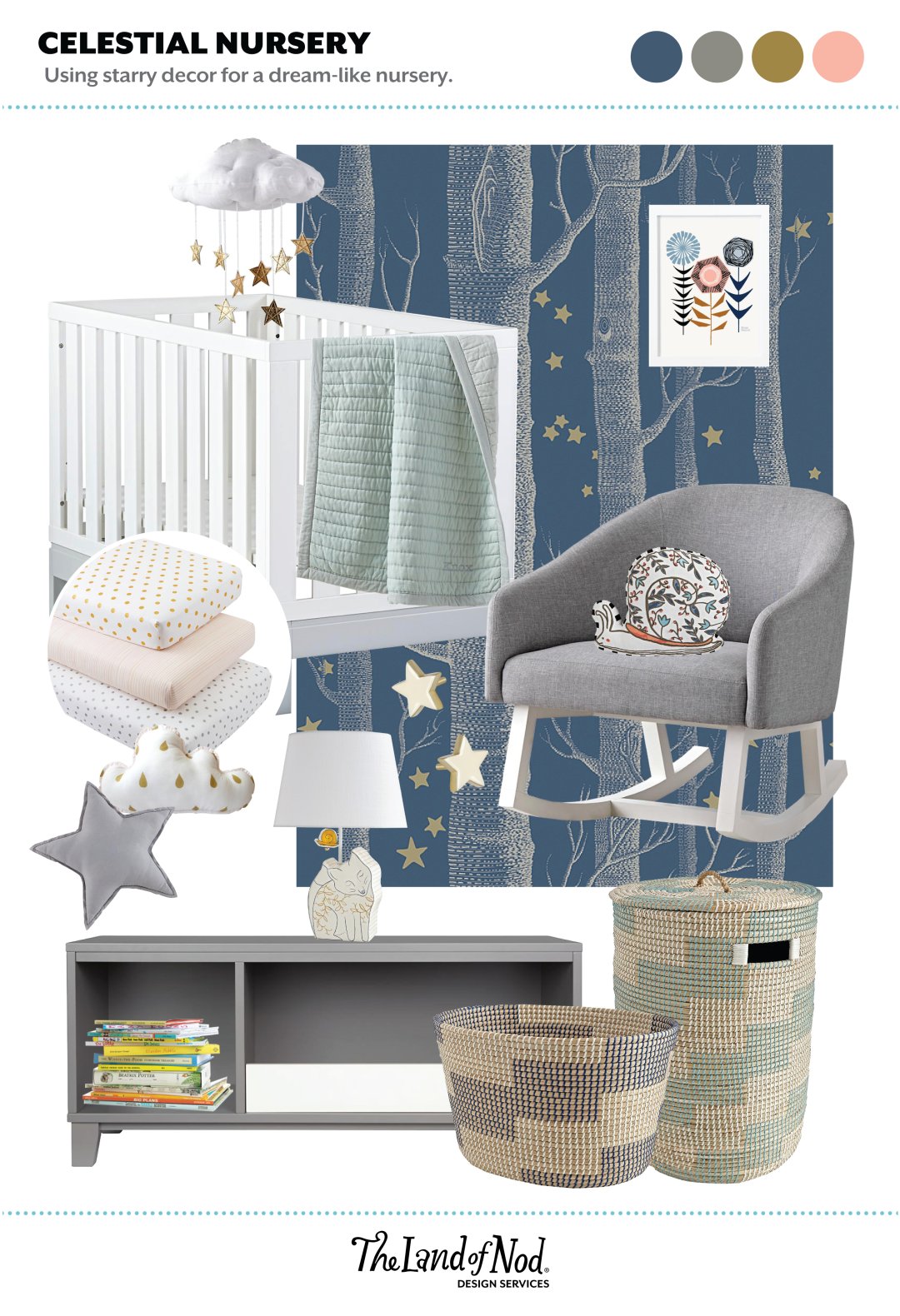 Post by Shawna, Home Stylist from The Land of Nod's Design Services Team. Our Design Services team offers free one-on-one design advice, mood boards and space planning. You have a room to decorate? They'd love to hear from you. Visit The Land of Nod's Design Services page to get started today.