Post by Stephanie, Home Stylist & Event Designer from the Land of Nod's Design Services Team
When it comes to a creating a completely styled bedding set (shams, sheets, duvet/quilt, throw pillows, etc.), there are two primary strategies: the quick and easy approach (buying exactly what you see in the picture) or a hands-on, custom creation.
There are certainly pros and cons to both strategies. A bedding set is a huge time-saver because it eliminates any guesswork when it comes to sourcing all the necessary components to a bedding design. Likely, the sham will be made in the same fabric and pattern as the duvet/quilt, so everything clearly goes together. Plus it's easy assembly, no thinking required. But what if you're having a hard time finding exactly the right bedding set to fit your kiddo's tastes and aesthetic? You may prefer to dig in and do your own customizing.
Of course, the hands-on approach presents a much bigger challenge because it involves finding just the right combination of color and pattern for each bedding component. To help provide you with a little guidance in the customization process, I've put together a couple of examples for mixing and matching colors and patterns to come up with your own unique look.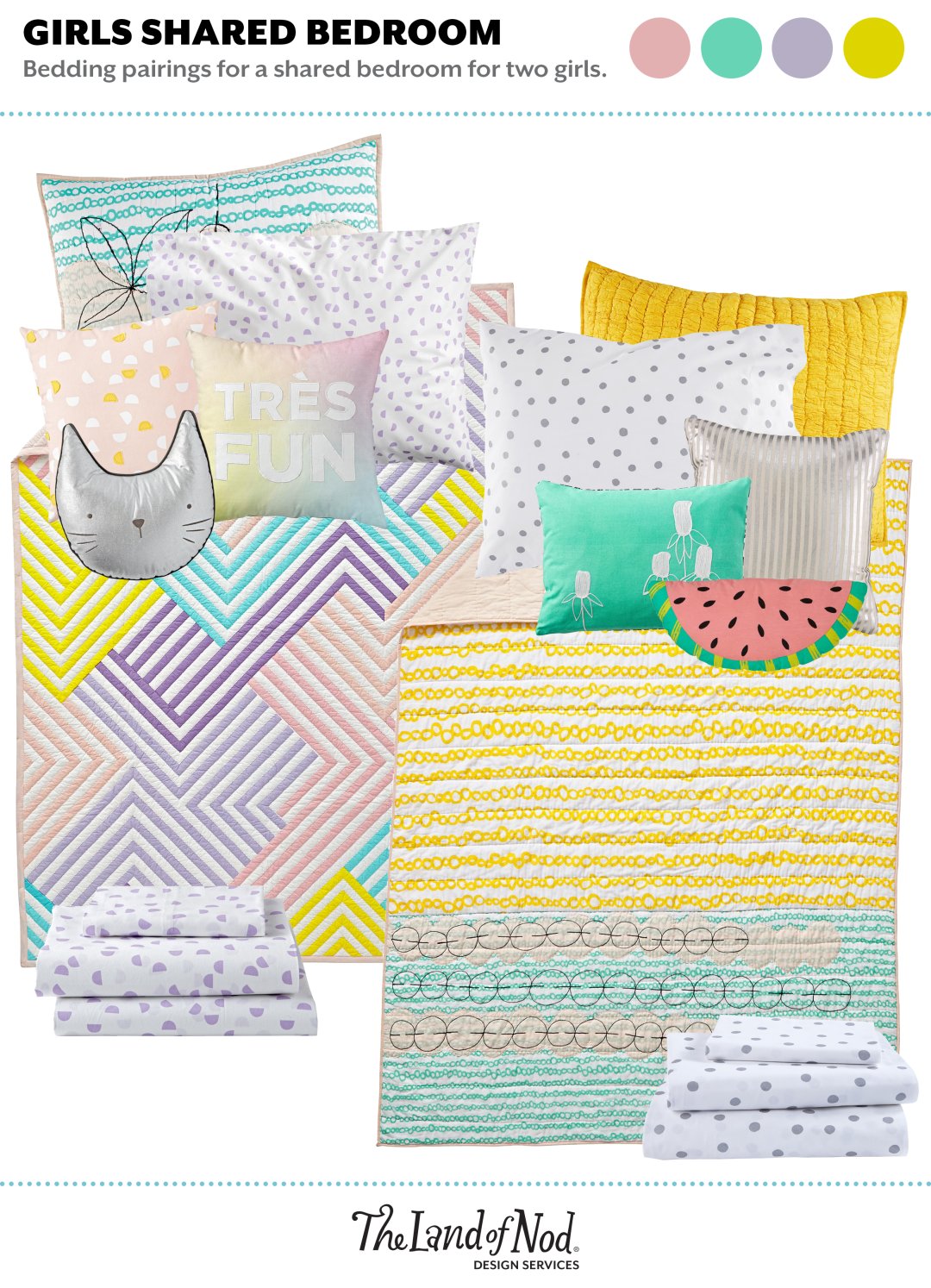 First, start by deciding on a clear overall color palette to work with. In the case of this shared girls bedroom, soft and bright hues are the prevailing theme. The Ahmaze Pastel quilt features a rainbow of color options to play off, so I selected the Half Moon sheet set to tie in with the purple stripes and the Mod Botanical sham to tie in with the teal tones. Pattern play is also a huge hurdle for coordinating bedding. Have no fear pairing stripes and polka dots and circles and half moons! Give one pattern the primary focus (in this case, the zigzagging Ahmaze quilt) and use smaller-scale patterns for the supporting elements.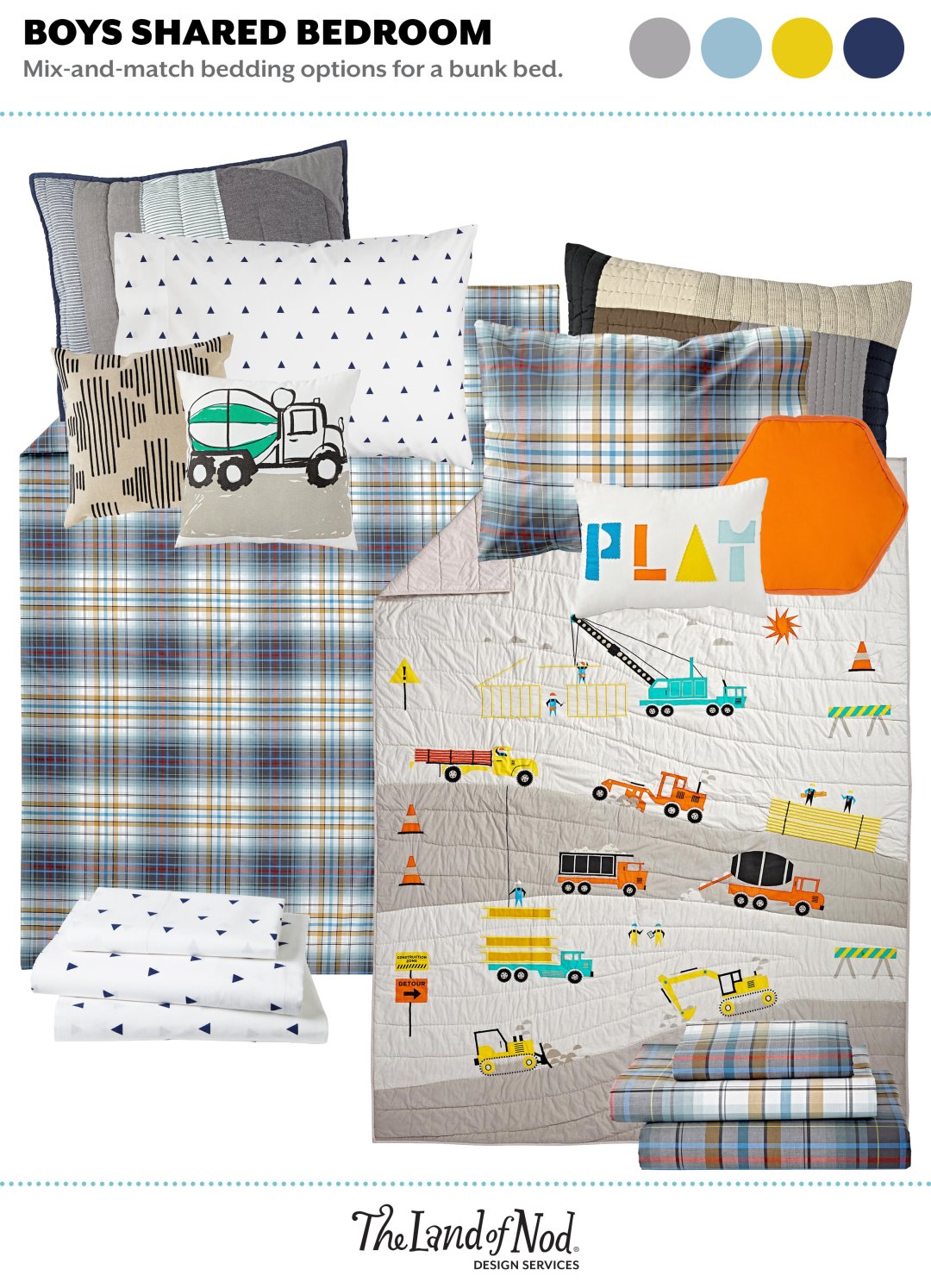 In a shared bedroom with fewer and more neutral color options, the principle is largely the same: pull from a complimentary gradient of colors and be mindful of pattern pairings. Pops of orange, green, and teal balance out a color pallete grounded in navy and tan. The predominate Plaid University pattern is represented in a sheet set for one bed and a duvet cover in another. In this way, each bed has its own personality, but shares a common unifying element to bring a sense of cohesion to the space.
Happy Styling!
Post by Stephanie, Home Stylist & Event Designer  from The Land of Nod's Design Services Team. Our Design Services team offers free one-on-one design advice, mood boards and space planning. You have a room to decorate? They'd love to hear from you. Visit The Land of Nod's Design Services page to get started today.