Post by Stephanie, Home Stylist & Event Planner from the Land of Nod's Design Services Team
If you've got a pint-sized sports-enthusiast in your home, giving them a bedroom that reflects their athletic interests is probably a winning strategy. Each of the four sports represented in the Nod Sports Bedding Collection offers a quilt designed to look like a playing field, as well as a coordinating throw pillow and a set of 100% organic cotton sheets. These sports-themed kids bedroom ideas are sure to be a home run.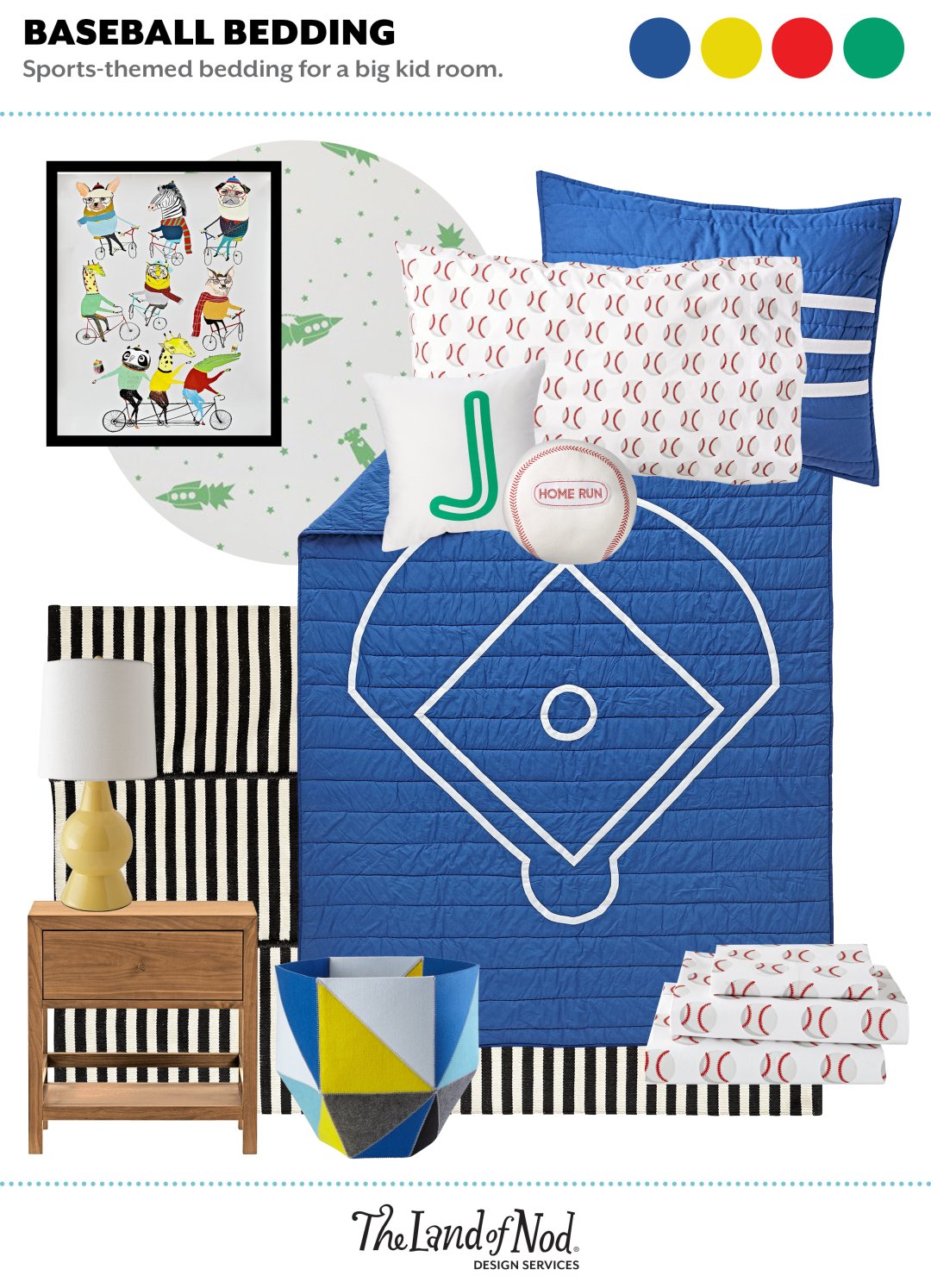 The baseball bedding set is sure to be a home run for your little leaguer. The diamond-patterned quilt and coordinating sheets help set the tone for the space while bicycling animal friends and rocketship wallpaper create an approachable and well-rounded room design.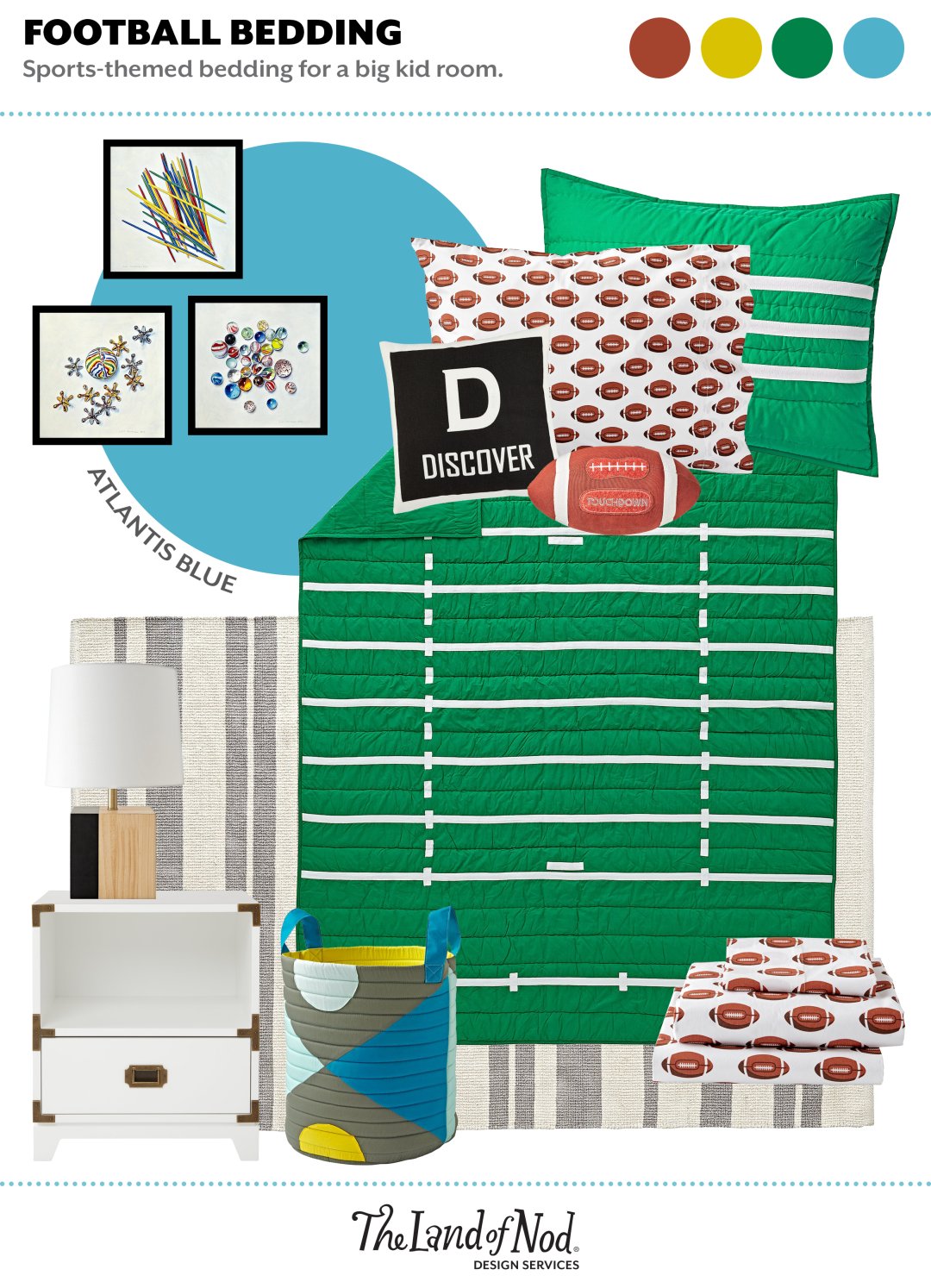 For the junior QB type, a football field quilt is sure to score a touchdown! Your all-stars can fall asleep to the imaginary sounds of a roaring crowd, cheering them on as they score another yard for the home team.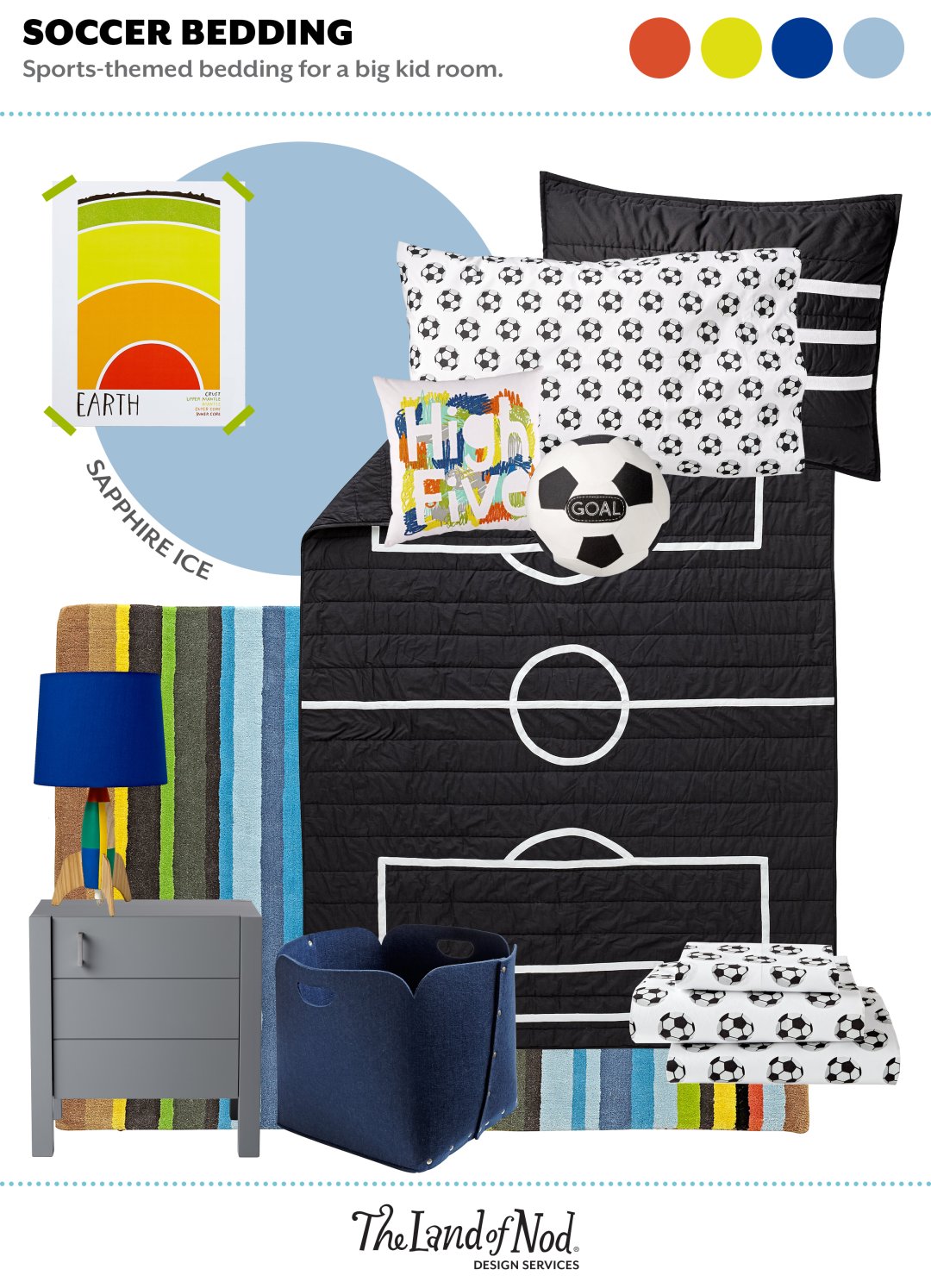 The monochromatic soccer-themed bedding set is the perfect base to balance a colorful striped rug, bright geology-themed wall art, and a rocket ship table lamp. Who knows? Maybe sleeping on a bed of soccer balls will lead your kiddo to become the next David Beckham!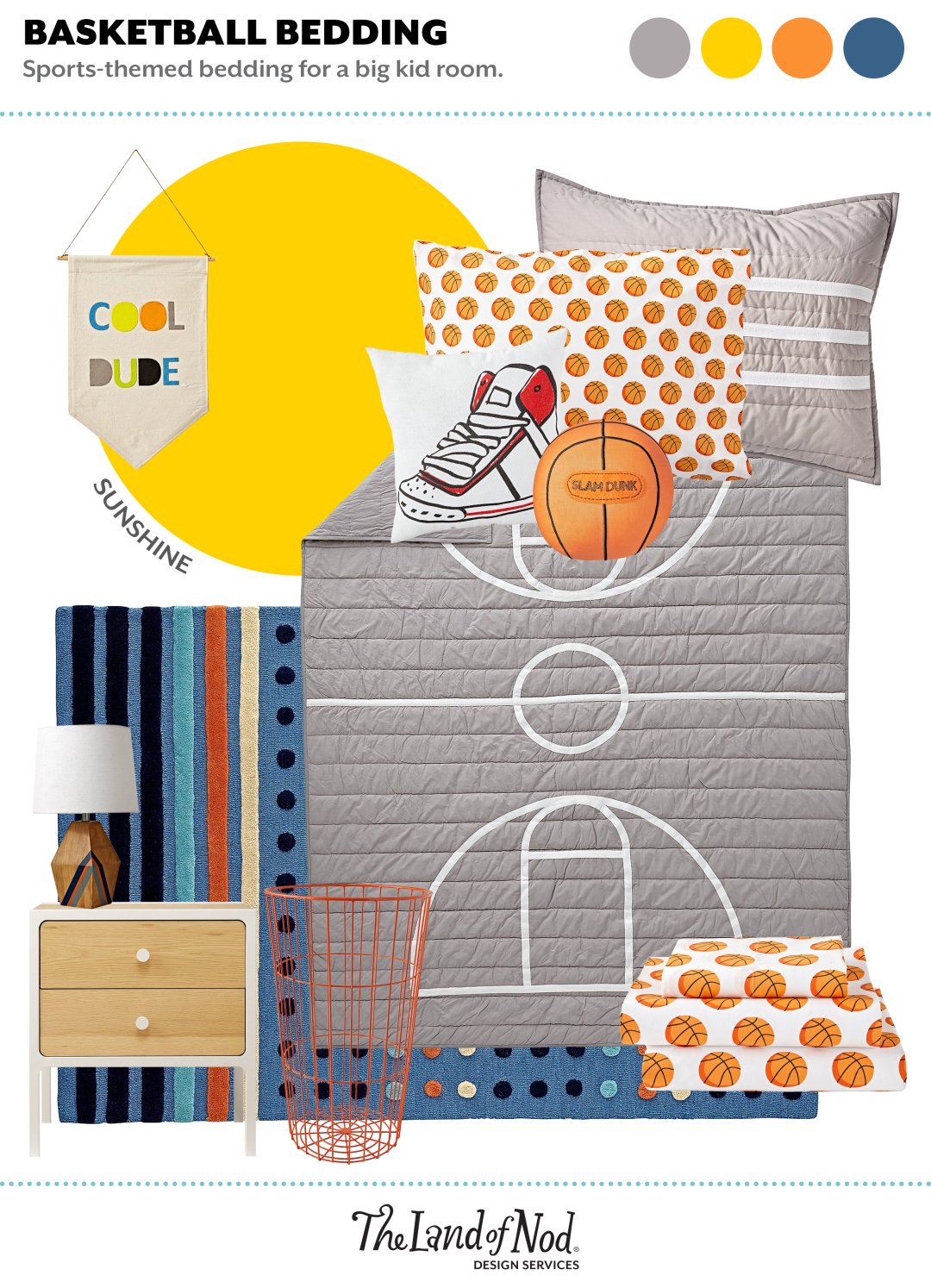 If basketball is your kiddo's game, they're sure to love sleeping on a full court quilt and coordinating sham. Your aspiring Michael Jordan can even practice shooting free throws using a junior-sized basketball throw pillow.
Happy Styling!
Post by Stephanie Geurkink, Home Stylist & Event Planner  from The Land of Nod's Design Services Team. Our Design Services team offers free one-on-one design advice, mood boards and space planning. You have a room to decorate? They'd love to hear from you. Visit The Land of Nod's Design Services page to get started today.