Traditionally, people think of a blue nursery for a boy and pink for a girl. And for a gender neutral nursery, grey is the go-to shade for walls. But for those of you looking for a paint color option that would work for either gender, I recommend the light shade of blue grey in Sherwin William's Sky High. The trick is to keep the color very light—I often recommend starting with 50% of the tint and adding from there as needed. A blue with grey undertones helps to neutralize the space and differs from the bright baby blue that is so commonly associated with little boy's rooms.
I like to bring in a variety of textures and shades of grey, cream and wood in a neutral nursery to create a cozy base for the room, and then use the smaller décor and accessories to bring in more gender-specific and personalized touches after the baby is born. The room shown here could easily be accessorized with touches of navy for a boy or pink and pastels for a girl.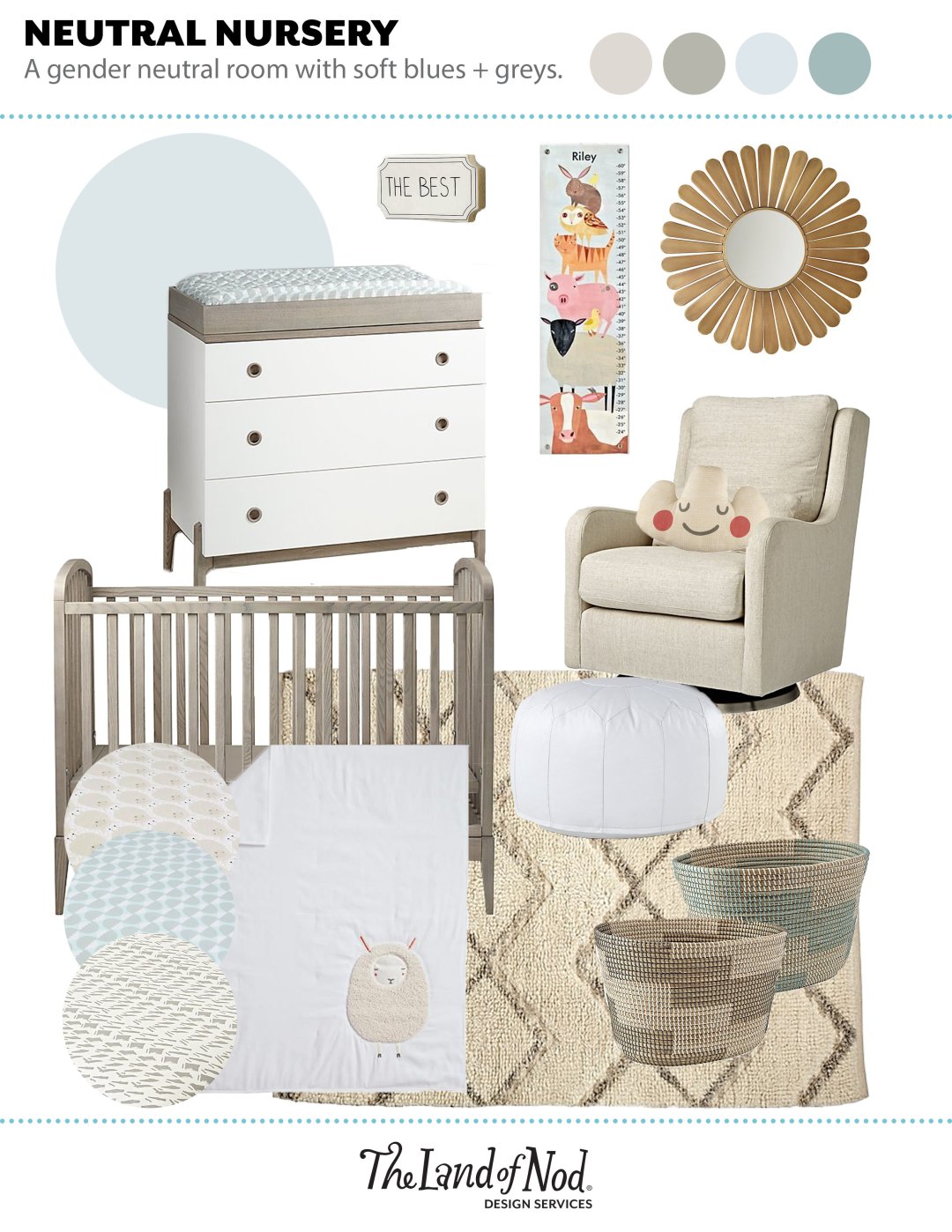 Post by Danielle, Home Stylist from The Land of Nod's Design Services Team. Our Design Services team offers free one-on-one design advice, mood boards and space planning. You have a room to decorate? They'd love to hear from you. Visit The Land of Nod's Design Services page to get started today.