Post by Danielle, Home Stylist on The Land of Nod Design Service's Team
Maybe you have a daughter who is not into princesses, ruffles or anything too "cutesy", or maybe your kiddo is simply looking for a more grown-up vibe to her bedroom. Where do you even begin to look for design inspiration for her room? More often than not, a great place to start is to look outside your window.
For this nature inspired girl's bedroom I used the Charley Harper Lucky Lady Bug Quilt to create a fun, lively room with lots of color and outdoorsy accents like bugs, plants and different wood tones. The accent wall behind the bed features this beautiful succulent wallpaper that pairs nicely with the bedding, or you could try a soft peach shade like Benjamin Moore Peach Parfait. To balance out the colors and patterns, I chose the Larkin bed and nightstand in white, along with the white Rags to Riches rug.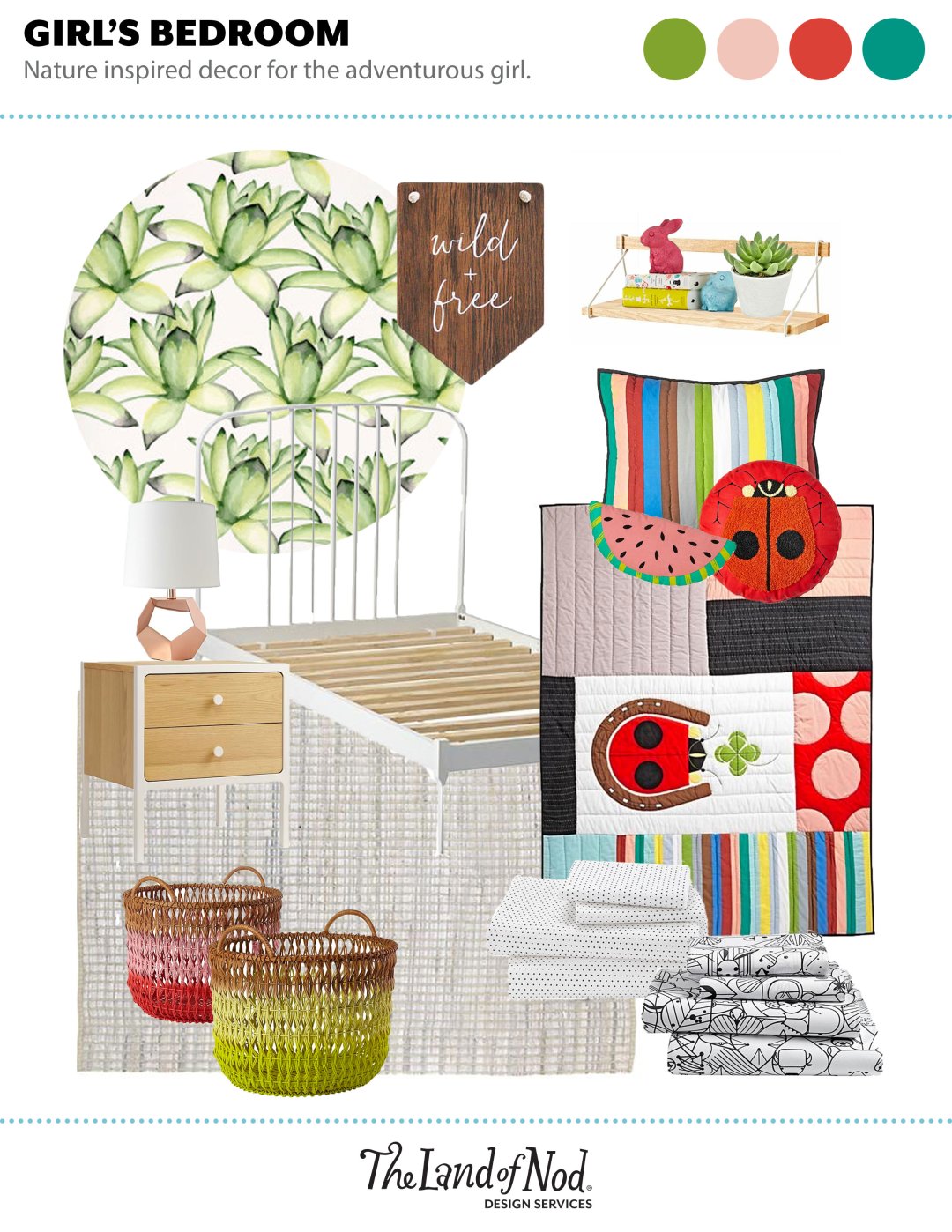 Post by Danielle, Home Stylist from The Land of Nod's Design Services Team. Our Design Services team offers free one-on-one design advice, mood boards and space planning. You have a room to decorate? They'd love to hear from you. Visit The Land of Nod's Design Services page to get started today.