Our Chesterfield Sofa is the perfect way to get that balance between stylish and durable in a colorful living room. With two versatile color options to choose from, putting together a space for the family to hang out in can be an easy check off the to-do list! Check out below to find ideas on how you can use Land of Nod to decorate a colorful living room that won't look like it's taken over by the kids, helping you to simply sit back and relax.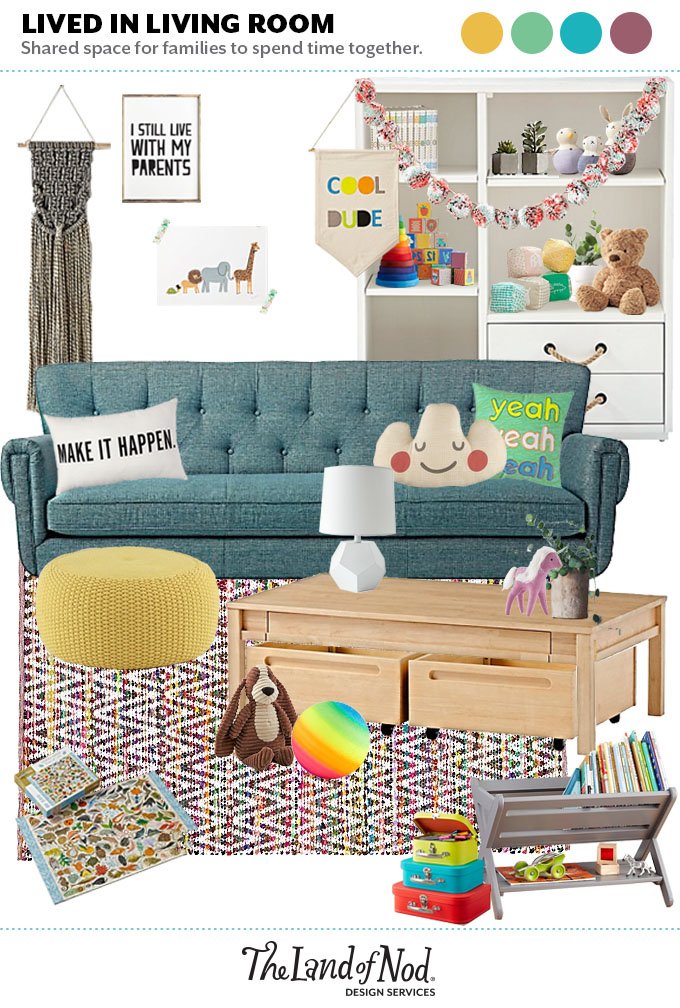 If you've got kids, your space is their space. Use our small Adjustable Play Table as your coffee table, which features a drawer to keep books, paper, or markers. For additional storage, add our Activity Bins to put under the table. We can't promise your kids will actually put their toys away, but hey, it gets you one step closer.
I chose a bookcase that was a good height for all ages and had both drawers and open cubbies. The Good Read Book Caddy is perfect to keep some of your favorite family books ready to go for story time. Pull the look together with some playful art prints, a colorful rug, and some fun throw pillows!
Post by KJ Burkland, Retail Home Stylist (Seattle),  from The Land of Nod's Design Services Team. Our Design Services team offers free one-on-one design advice, mood boards and space planning. You have a room to decorate? They'd love to hear from you.