The Land of Nod isn't just a store for kids– Well, I guess I'm a little bit biased since half the items in my home are from here. You'll find décor, furniture, rugs and a ton of fun accessories that you can incorporate anywhere in your home. Whether you're decorating an eclectic living room, bedroom, or just adding a few finishing touches, Nod can be your one-stop shop for all things home.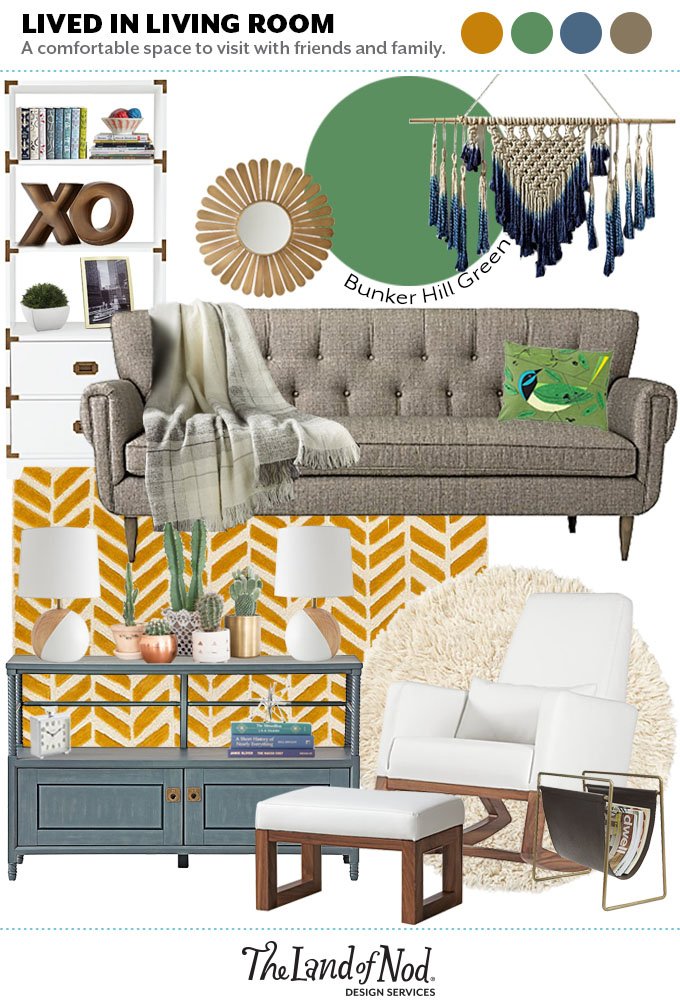 Like I said, Land of Nod isn't just for kids, and you don't have to have kids to shop here. This is a cozy and comfy, eclectic living room anyone can sit back and relax in. A rocking chair can be the perfect touch to the space. Our Joya rocker is sleek, stylish and comfortable, and the small footprint of the piece is great for smaller apartment spaces. Add the ottoman to complete the look and for additional seating when you have guests over.
It's the little details that can make or break your design. Adding the perfect finishing touches to any space is always a must. Dress up your bookcases and shelves with books, pictures, plants, and table accents. Try adding a few pieces at a time so you don't overcrowd the space, start out with a some of your favorites at first. I love this magazine rack from Crate and Barrel, it's such an easy way to organize, and it adds some décor to a different part of the room.
Post by KJ Burkland, Retail Home Stylist (Seattle),  from The Land of Nod's Design Services Team. Our Design Services team offers free one-on-one design advice, mood boards and space planning. You have a room to decorate? They'd love to hear from you.