If you live in a vintage apartment or condo, you just may be fortunate enough to find yourself with a decorative, albeit decommissioned, fireplace in your home. What that really means is you've got a fireplace, but it doesn't work, right?
Make it work with this fireplace turned reading nook inspiration; because a non-functioning fireplace is a perfect opportunity to create a cozy reading nook for the kiddos!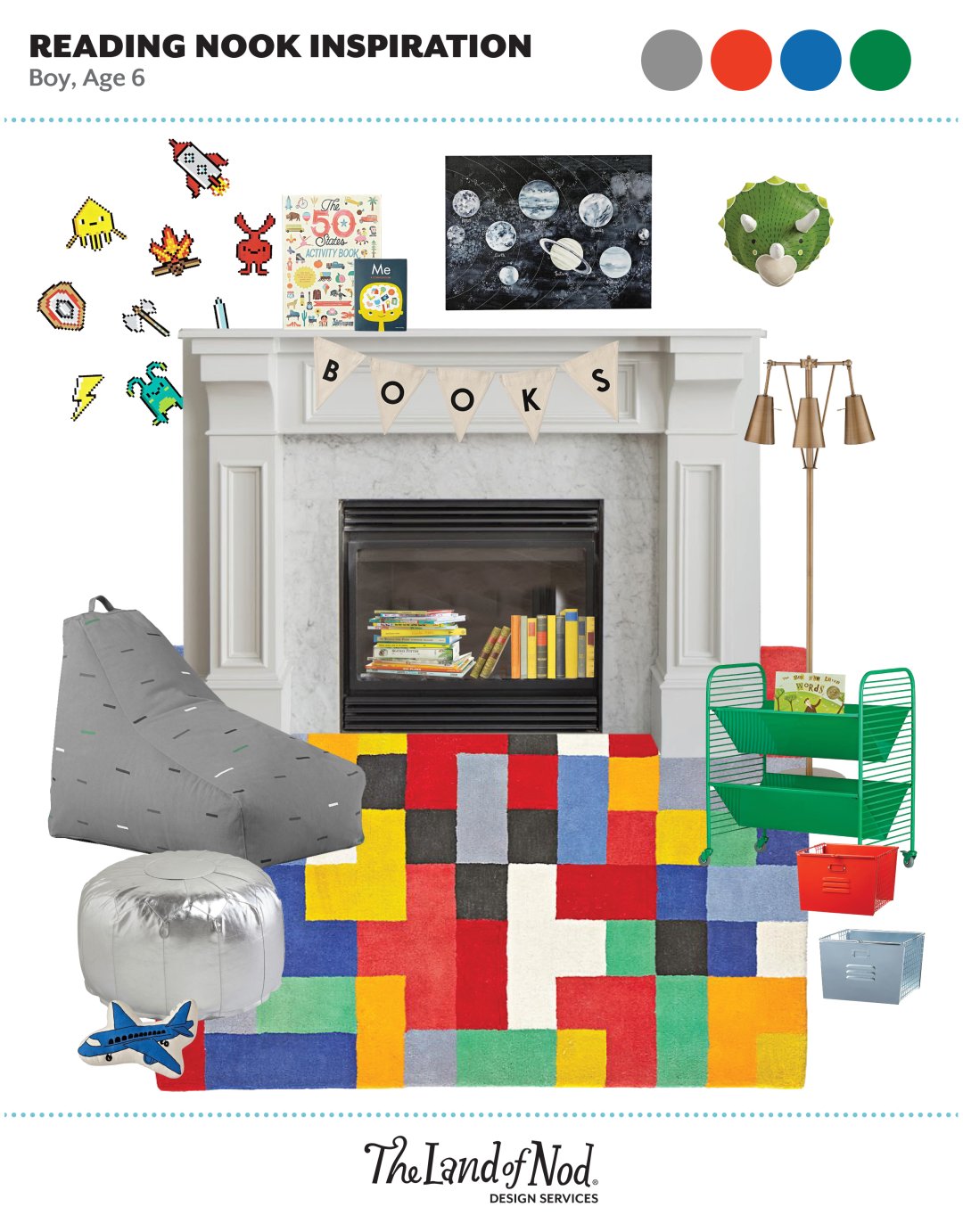 In this design, I've layered our colorfully geometric rug with a cozy beanbag lounger. Stack books up in the empty fireplace and add colorful bins or a book cart for even more storage. Your little guy or girl will be thrilled to have their own mini-library in the living room! Don't be surprised if you find yourself hanging out here as well.
Post by Shawna, Home Stylist from The Land of Nod's Design Services Team. Our Design Services team offers free one-on-one design advice, mood boards and space planning. You have a room to decorate? They'd love to hear from you.