We're thrilled to announce our newest collaboration, the Genevieve Gorder for Nod Collection. Together with designer Genevieve Gorder, we've created an exclusive lineup of kids furniture, décor, bedding and toys brimming with her signature style. Adorned with astrological accents, global patterns and perfectly playful touches, this unreal collection is begging for a kids' room, nursery, or any room in your home.
Read on as we interview Genevieve to learn more about the collection and what inspired her when creating it with Nod.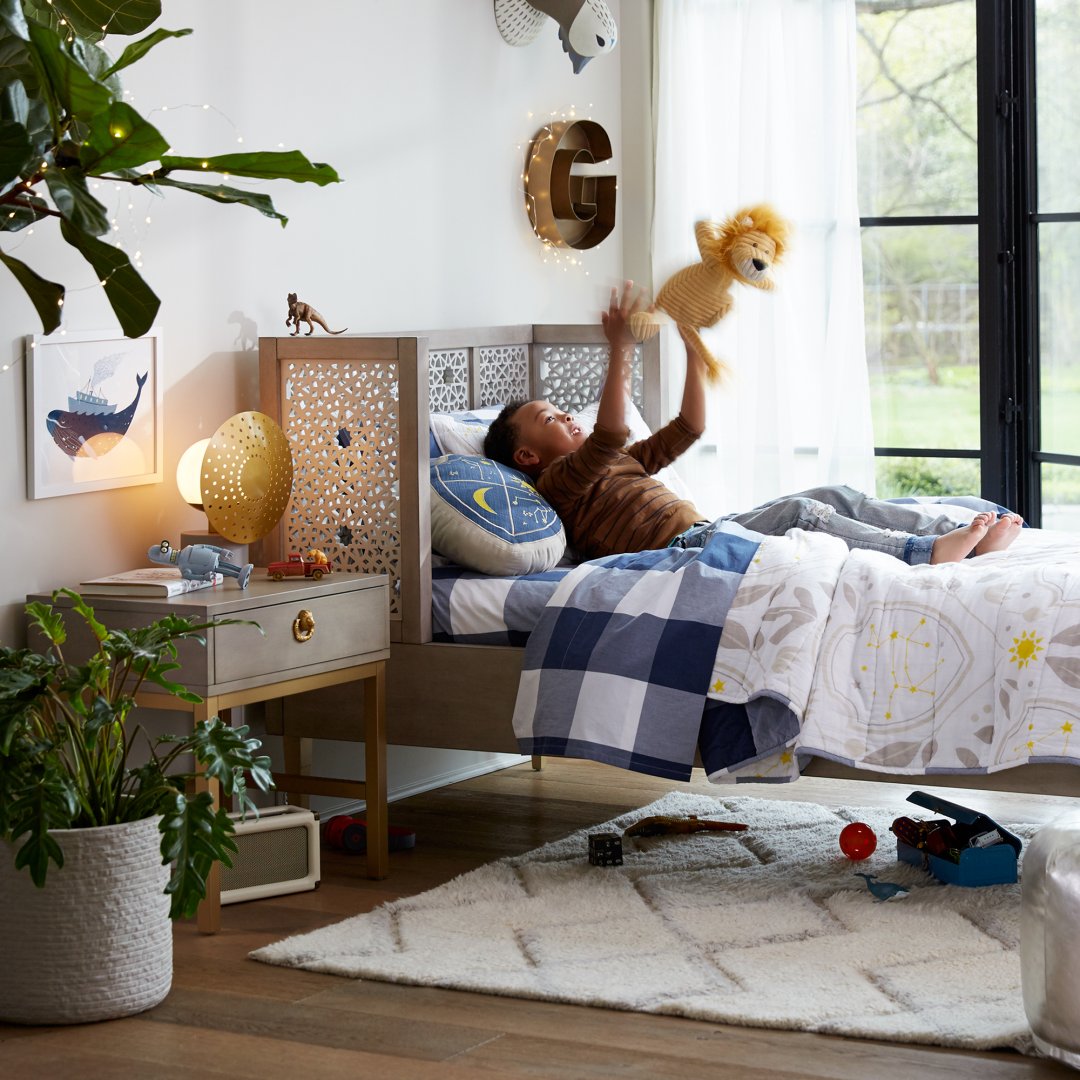 Tell us about the inspiration for your Genevieve Gorder for Nod collection. 
I try to make collections for children sophisticated, in a way that also speaks to adults, because their imaginations are so much more vivid and alive and I like to entertain their brilliance. We forget sometimes that they know more about us at this point in life – about pattern, color and style.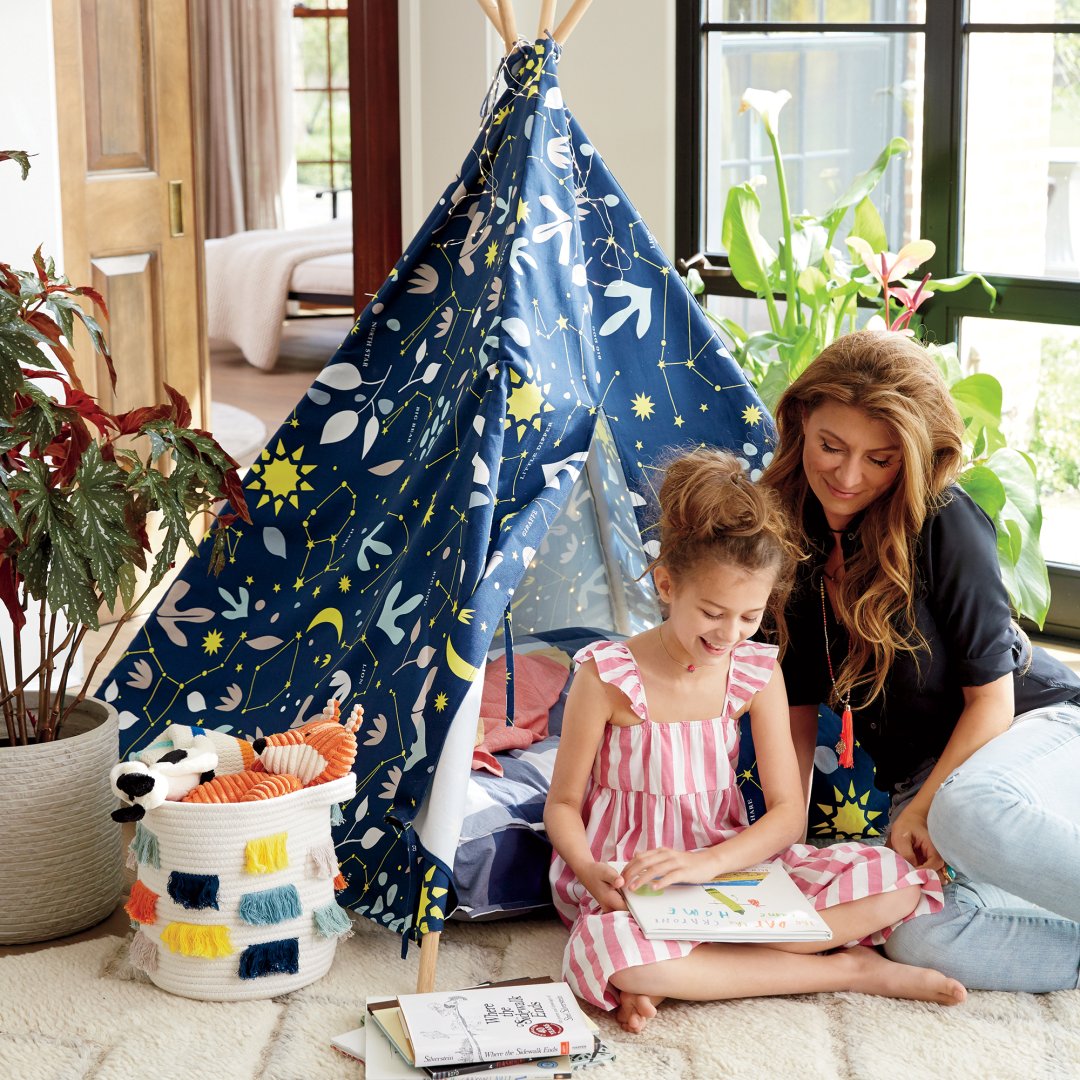 Did you draw inspiration from your daughter, Bebelle, when thinking about the collection pieces? In what ways was she a source of inspiration?
There is a knowing that only a parent has when it comes to how children experience their environments, how they wake up, nest, move, etc. and my daughter has been a part of it from the beginning. She has a great design eye growing up with the design world, and she is very vocal with feedback! She loves crocodiles and alligators, which went into the design, in particular of the alligator lamp.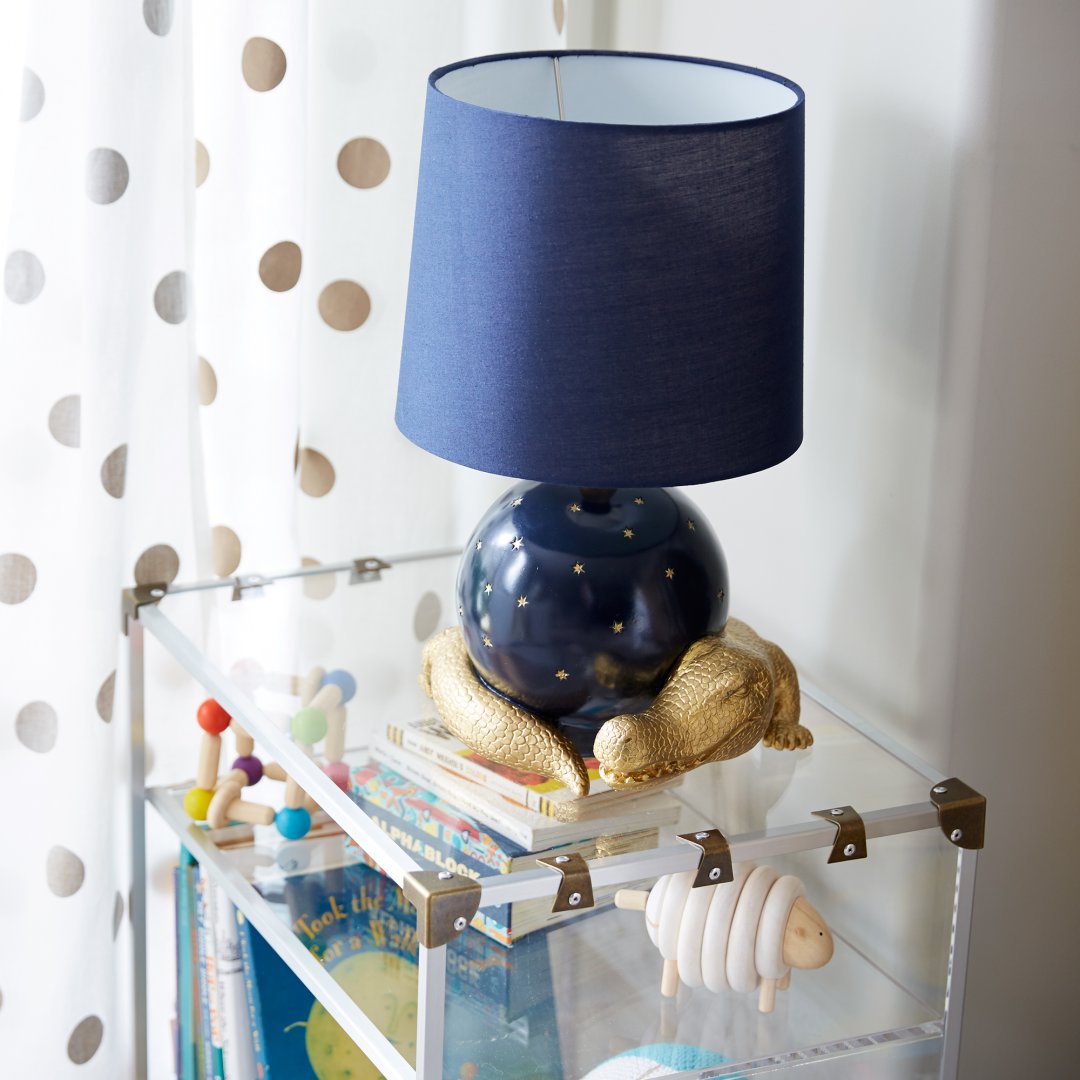 Were there any specific choices in materials, colors or patterns that were particularly important to you and why?
Mosharabi screen is typically used over windows in northern Africa and the Middle East in different patterns. Even the hard pieces in this collection have a softness to them which is important for children and babies. All soft corners and edges. Fabric needed to be natural. Sensibility of touch is crucial to make a successful line for kids. They're perfect beings, and you want all the things that touch them to be perfect too.
How do you imagine families living with these pieces? Any styling tips?
It will be interesting to see how parents interact with these pieces. I always work to create a balance of ornament and functional product in designing children's rooms. Heirloom pieces are important in children's rooms, so they can develop a sense of familial touch, to feel those finishes. It helps them have an active palette, and to recognize those things throughout their whole life. They need to get to know their relatives through these pieces, using their senses. It was important to me to not hold back on the aesthetic, to introduce children to ancient patterns that they will have a relationship with their whole life. Color was important to style with – I brought in lowlights, highlights, neutrals and accent colors to provide children with a balanced palette.
SHOP THE GENEVIEVE GORDER FOR NOD COLLECTION HERE.