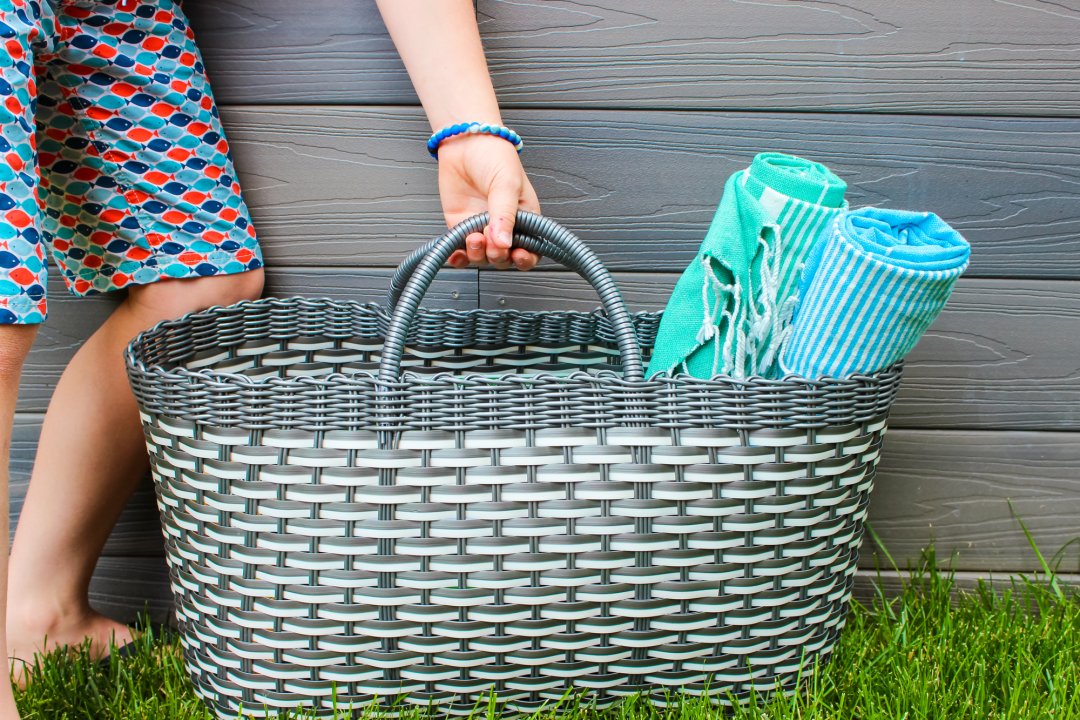 Yeehaw! Summer is here for us! After a long very full school year, we are ready to kick our heels up a bit and relax. Well, sort of. The kids and I actually love to use the summer break to get after all kinds of projects and activities (we just put up our annual Summer Bucket List, actually). One big advantage of having slightly older kids is the ability to just pick up and go without having to prepare a big diaper or snack bag. BUT, after getting a few summer breaks under our belt, I know that the easiest way to explore during the summer is by making sure I stock our car with a Kids Travel Kit.
From short jaunts around town to longer road trips, packing a travel kit helps make for a smoother ride. I always start by picking a new container each summer. The Land of Nod's Indoor/Outdoor Tote is a great mix between a bag and a storage container — it's durable, easy to clean, and has carrying handles. Plus it fits perfectly between our kids' bucket seats so they can take out and put items away themselves.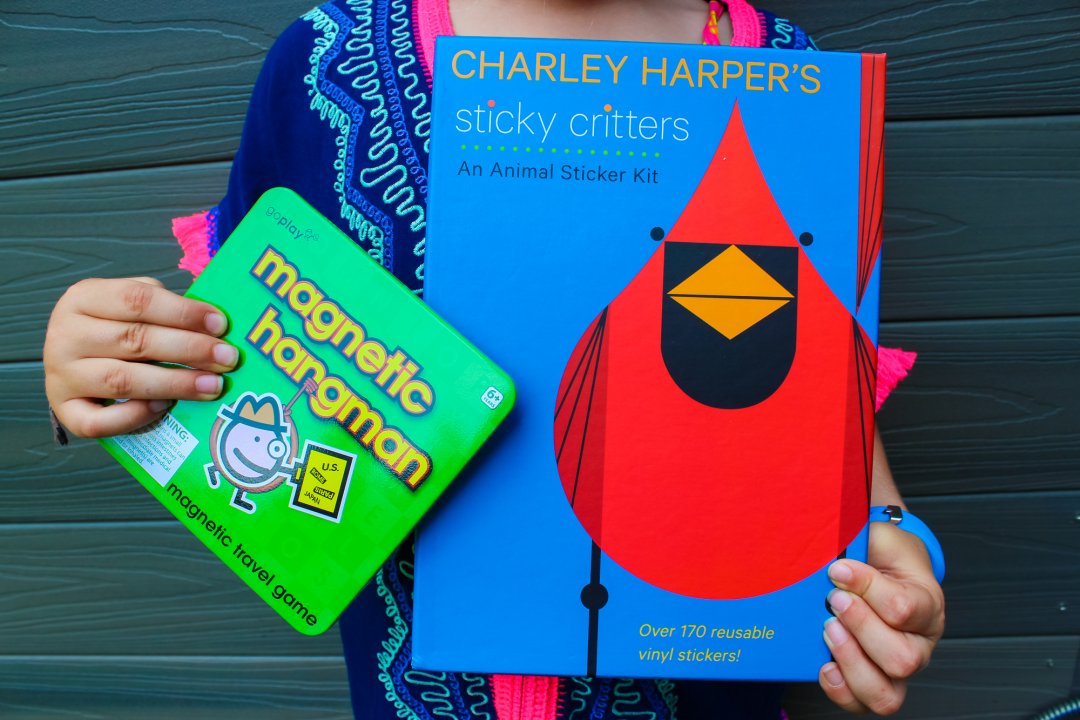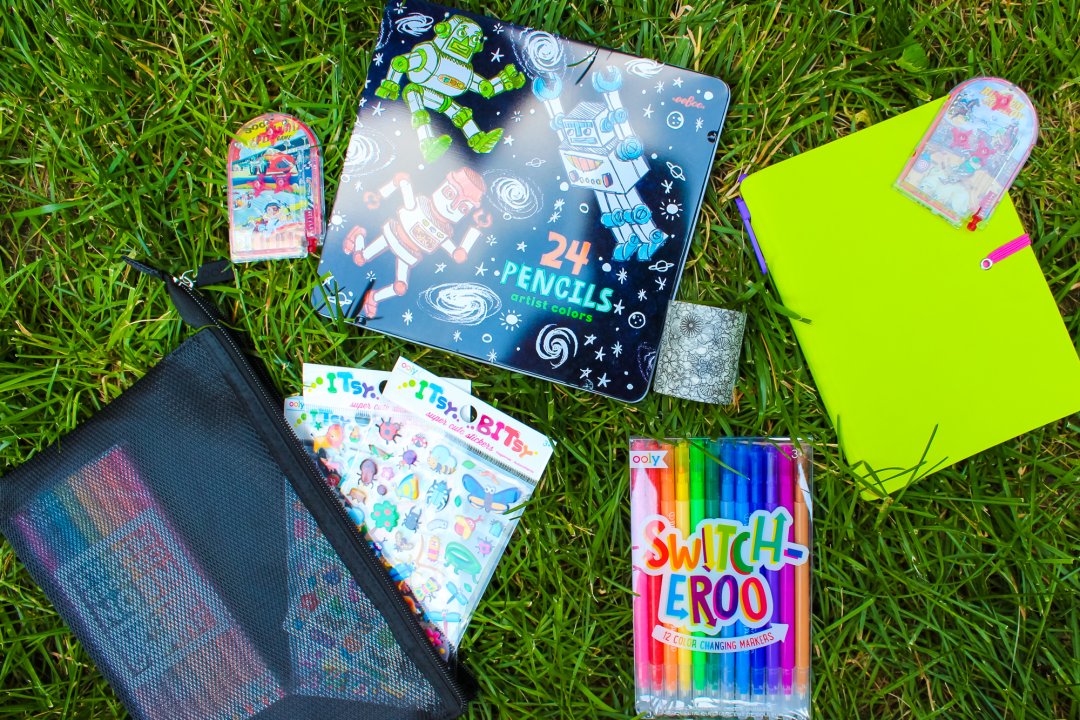 I then stock the travel kit with several different activities to occupy the kiddos (and I change the items every few weeks or so). I usually pack a few travel games (like Nod's magnetic hangman and mini pinball); books, some art supplies, including a sketchbook for each child (I love these notebooks from OOLY), colored pencils, fun markers, and a few novelty items like color-in washi tape or stickers; an educational item (I love the Brainquest cards); a few lightweight towels to use in the event we get wet or need an extra blanket (I love Turkish beach towels like these that are soft and dry quickly); and a few summer survival items like wet wipes, sunscreen, and bug spray. That way, I'm prepared for the best of summer from picnics to pool days to weekend road trips.
With a little bit of planning, you should be able to prolong those "I'll turn this car around" threats for at least a little while!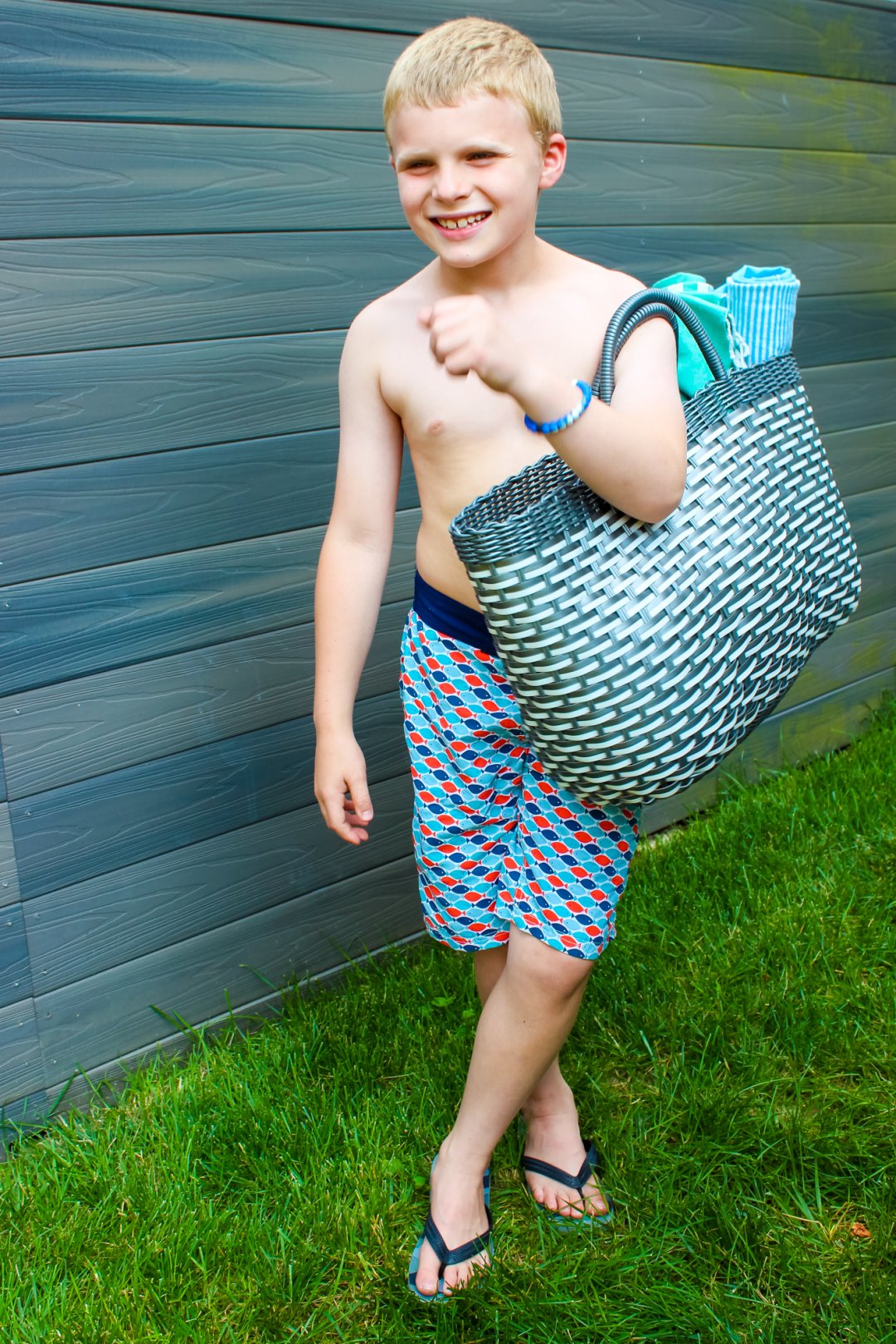 Post by Rebecca of Not-So-SAHM
Rebecca is a mom to two young kiddos and, in her spare time (ha!), likes to pretend she's a back-up dancer, craft cocktails, and run long distances. A relatively recent SAHM, she blogs family-friendly activities, DIYs and celebration fun at Not-So-SAHM.