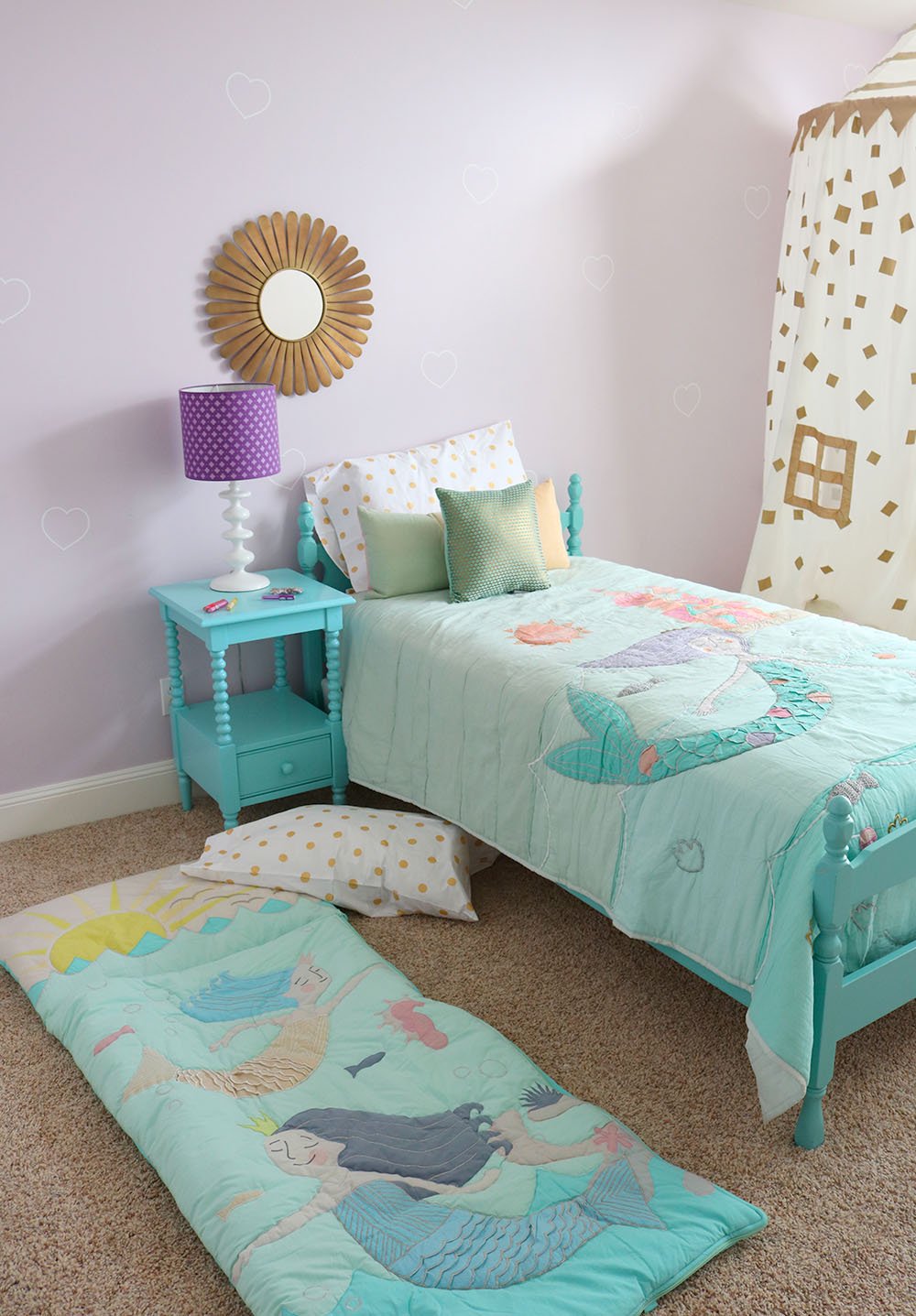 Summer vacation is approaching fast! And that means slumber parties any day of the week! I've recruited a couple of my favorite cuties to share our tips for no-fuss slumber party ideas!
A sleeping bag that matches your bedding makes your guest feel right at home! Now take advantage of that super cute sleeping bag and snap a few selfies to help you remember your big night!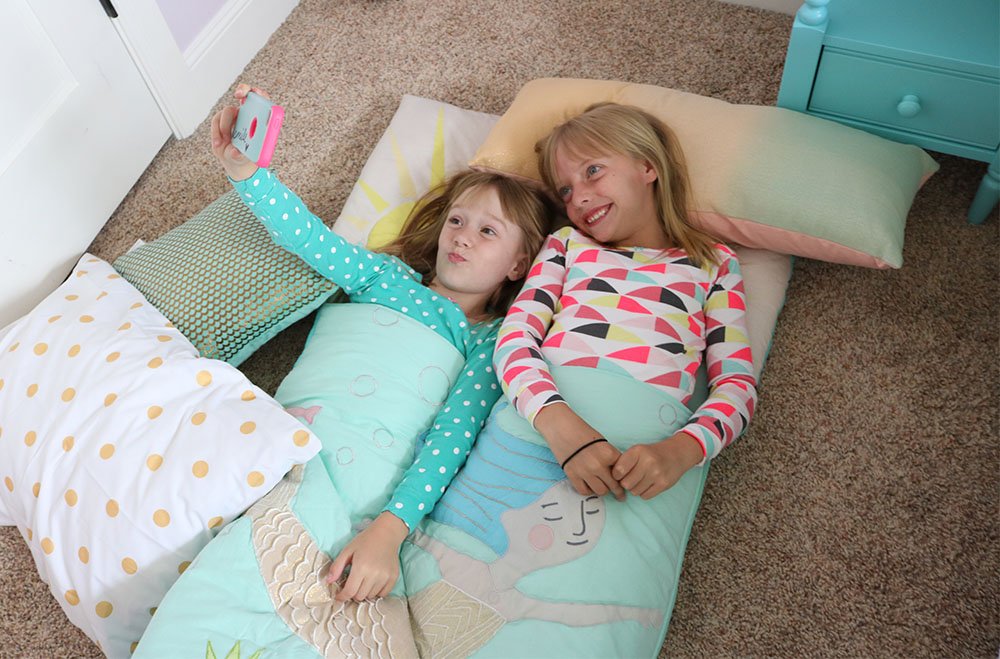 Makeovers are always a must. Either whip up a few of your favorite DIY spa recipes, (like this scrumptious watermelon lip scrub) or grab a couple inexpensive mud masks from the drugstore. Your favorite candy-flavored lip gloss is the perfect finishing touch.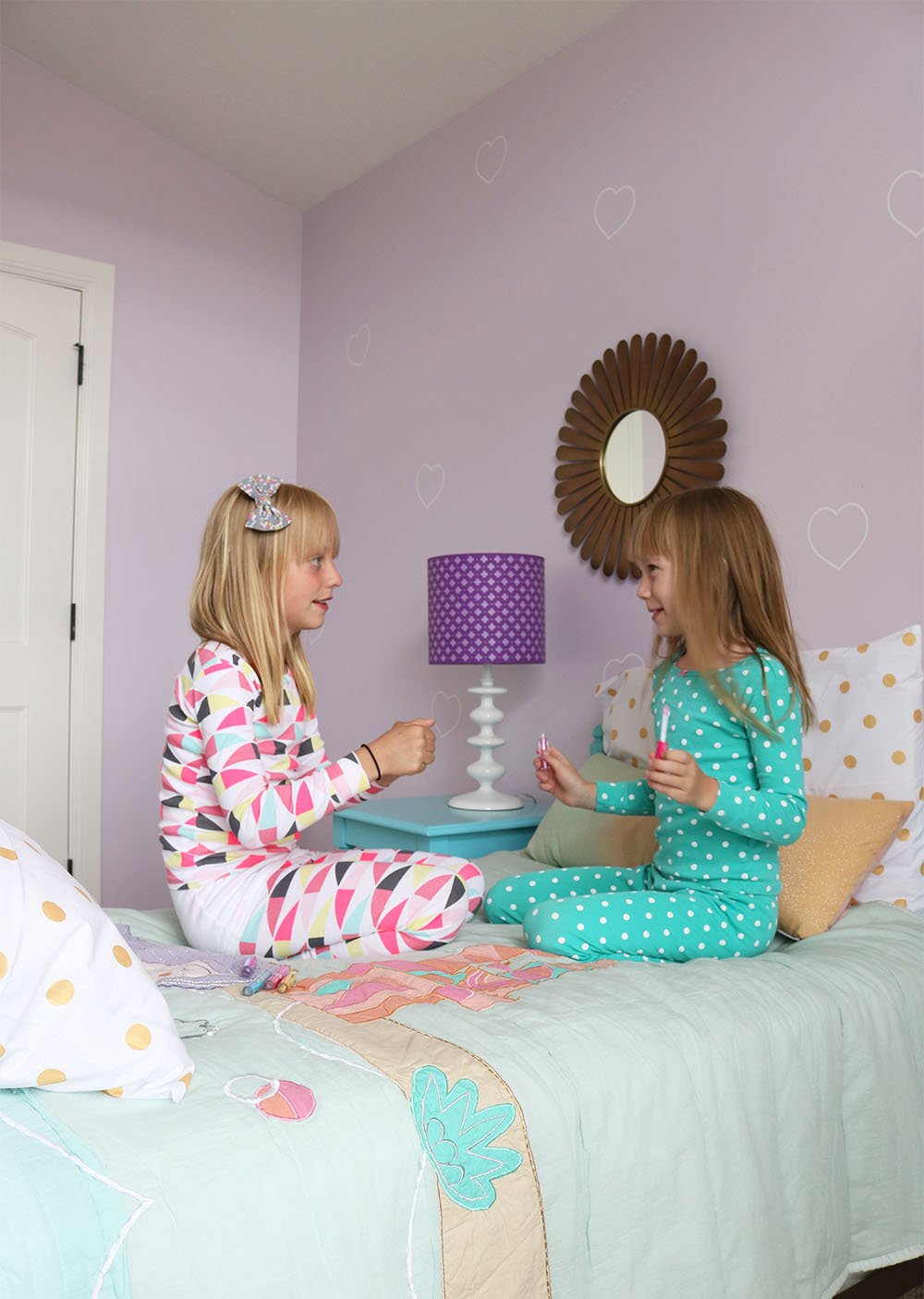 Crafting is always a great sleepover activity. We suggest making sparkly beaded bracelets!
Next, move on to manicures. Maybe even use some mermaid-inspired colors so you look super fancy when you drift off to sleep.
While you wait for your manicures to dry, put on your favorite movie. Don't forget the popcorn! Make even the most simple snack super snazzy with some fancy mermaid plates, cups and napkins! I seriously can't get over how cute these are!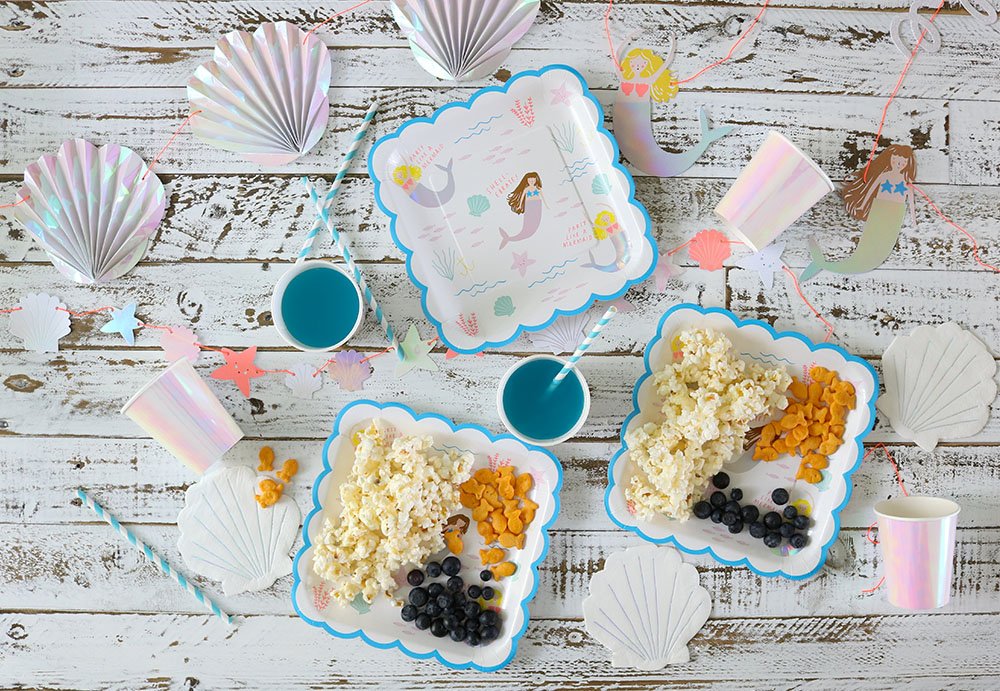 Now when the grow ups say it's time for sleep, make sure to lay very still and quiet for a while so they think you're sleeping. Get cozy with piles of pillows while you catch up on your favorite YouTube videos.
When the coast is clear, bust out your favorite pillows for a pillow fight. Then, when you're all worn out from that, make sure you stay up all night talking and giggling. Because everybody knows that sleepovers aren't for sleeping!
Christina Williams is a blogger and graphic designer living in Salt Lake City, Utah. She's a night owl and a bookworm, as well as a mother to three children ranging in age from two to eight. She shares her latest DIY and design projects along with her adventures in parenting on her self-named blog, Christina Williams.