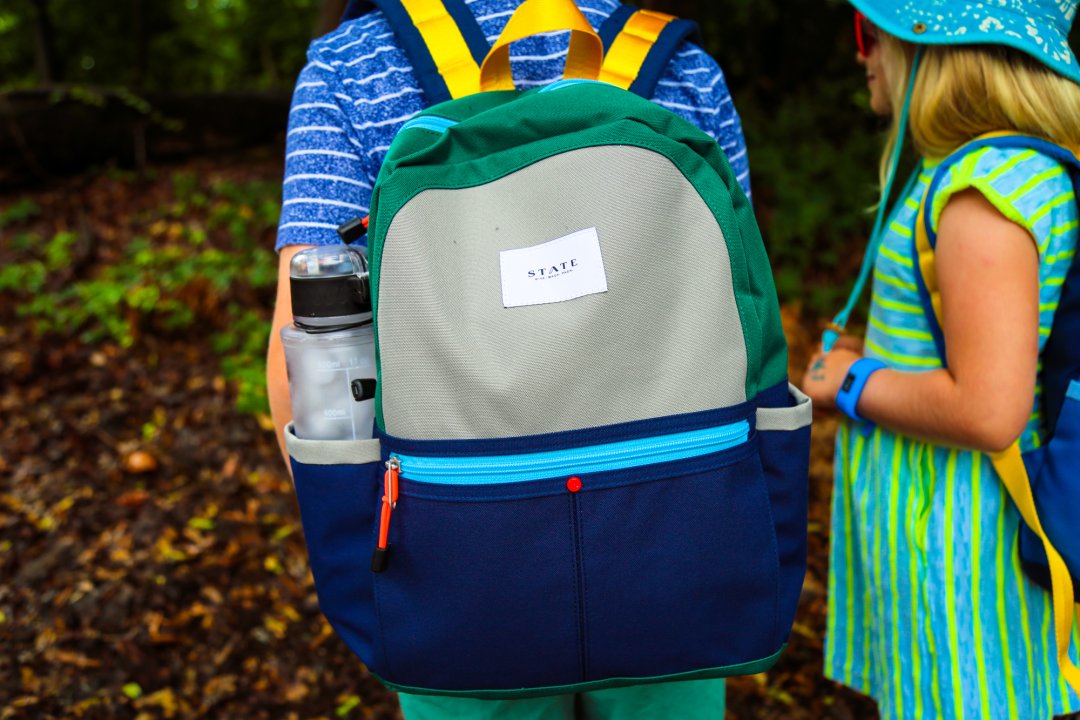 How many times do your kids come home from summer camp without their water bottle? Sunscreen? Hat? Mine manage to lose theirs about a GAZILLION times each season (seriously, I've counted). Since we are about a month into our summer break over here, I thought it would be a good idea to share some summer camp tips that are keeping us organized this year:
1. A good backpack with lots of pockets. By the end of the school year, my kiddos' backpacks look like a science experiment. So we always end up getting something new for summer. I like to pick a medium-sized backpack that has lots and lots of pockets inside to help hold and organize the gear. It The STATE backpack from Nod are just that! It easily holds a lunchbox, swim gear, towel, water bottle, and miscellaneous (un)necessary items (like the joke book that just HAS to go to camp). Plus, it's named the Kane.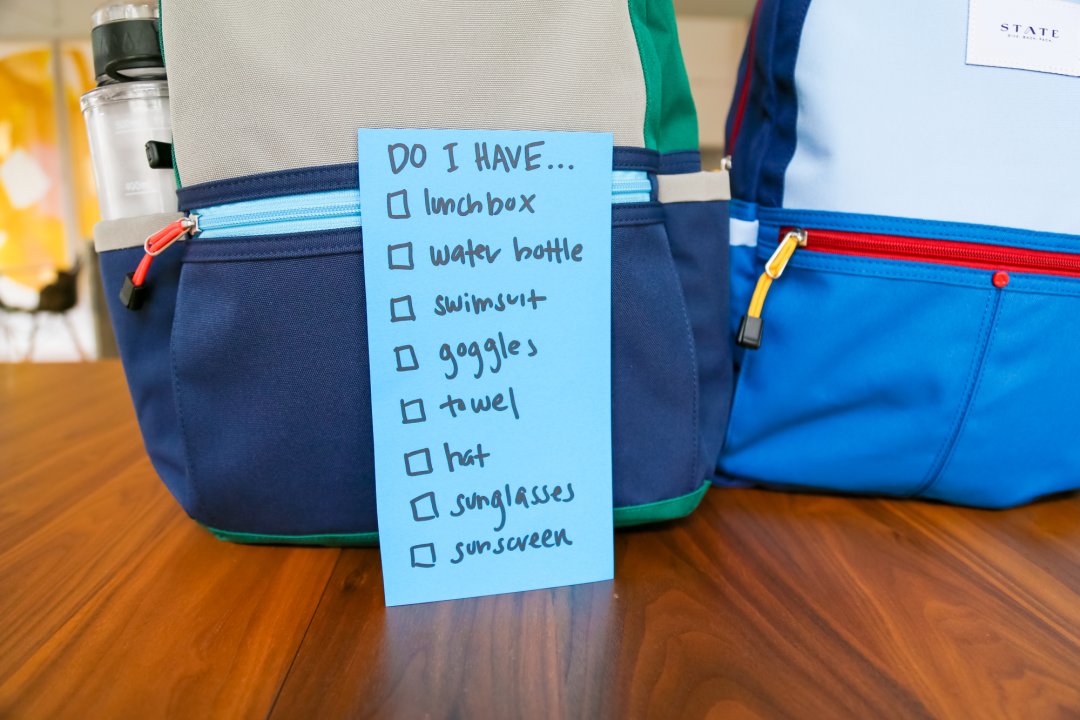 2. An organizing checklist. This doesn't need to be elaborate — I simply write down whatever is going to camp on a small piece of paper. I put one up in the kitchen so the kids can help pack their own bags in the morning and one in the outside pocket of their backpack to check before they come home at the end of the day. Easy peasy.
3. A good 'ol sharpie. There are lots of fancy custom labels out there for your kids' stuff, but I always find a permanent marker to do the trick. I love that Nod's bags have a label inside where you can write your child's name too.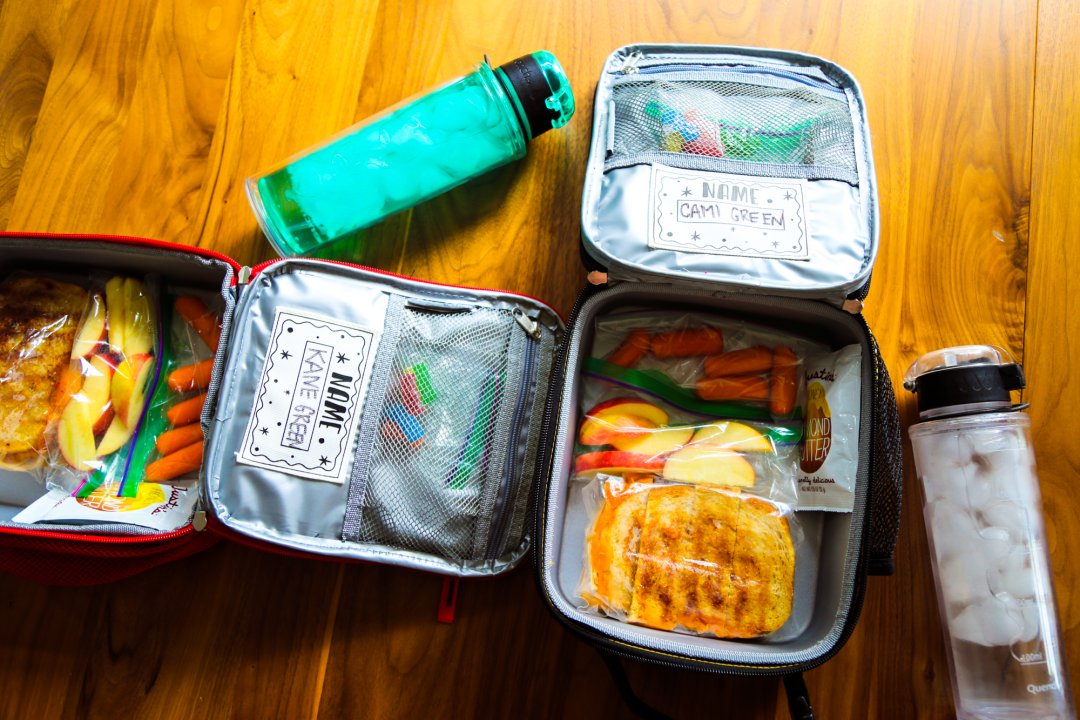 4. A medium-sized lunchbox. Our kids get their lunch at school during the year, so I always dread making lunches in the summer. While they are both adventurous eaters, I've found it best to keep things simple for summer camp lunch — otherwise, a lunchbox full of food comes back home. I usually designate each day of the week something in particular and then keep that schedule each week. Quesadillas one day, pasta and a protein another, etc. A fruit and a veggie both go in. And then a tiny sweet they must save until the end. The zippered pocket Nod's lunch boxes are perfect for that!
5. Incentive! Well, maybe it's actually a disincentive? Either way, I give my kids a few free passes at losing items and then they have to replace them with money from their own allowance. They are old enough to keep track of their things and that helps a ton! For the smaller set, maybe create a real incentive for bringing their items home all summer: a trip for ice cream, an outing together, etc.
So that's what has worked for us so far — how about everyone else!? Let us know your best summer camp tips!
POST BY REBECCA OF NOT-SO-SAHM
Rebecca is a mom to two young kiddos and, in her spare time (ha!), likes to pretend she's a back-up dancer, craft cocktails, and run long distances. A relatively recent SAHM, she blogs family-friendly activities, DIYs and celebration fun at Not-So-SAHM.