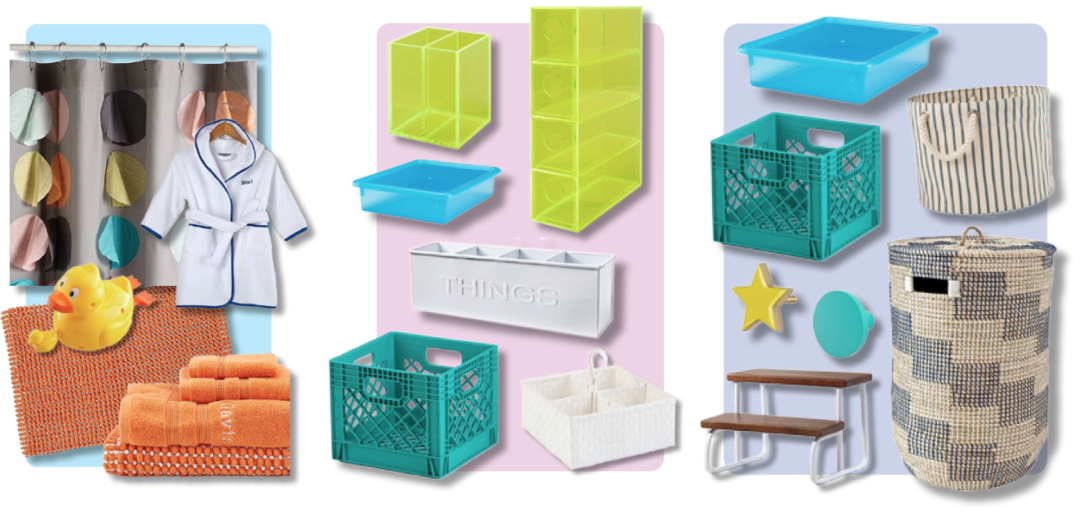 As organizers, we love to help growing families (including our own!) get more organized. Part of that process is helping to create and streamline routines to make everyday tasks a little easier.
The daily routine in our house, and in many of our clients, almost always gets jammed up in the bathroom. Whether it's getting the kids ready in the morning for school or at night time for bed, there's a lot to get done (washing hands, brushing teeth, styling hair, oh my!) in an often cramped space.
The solution to the bathroom struggle?
Organization of course! Spending just a little time getting your bathroom organization into tip-top shape can make a world of difference to how your family operates. Check out our bathroom organization ideas and tricks so you can implement the same changes in your own home.
Happy Organizing!
Make it Neat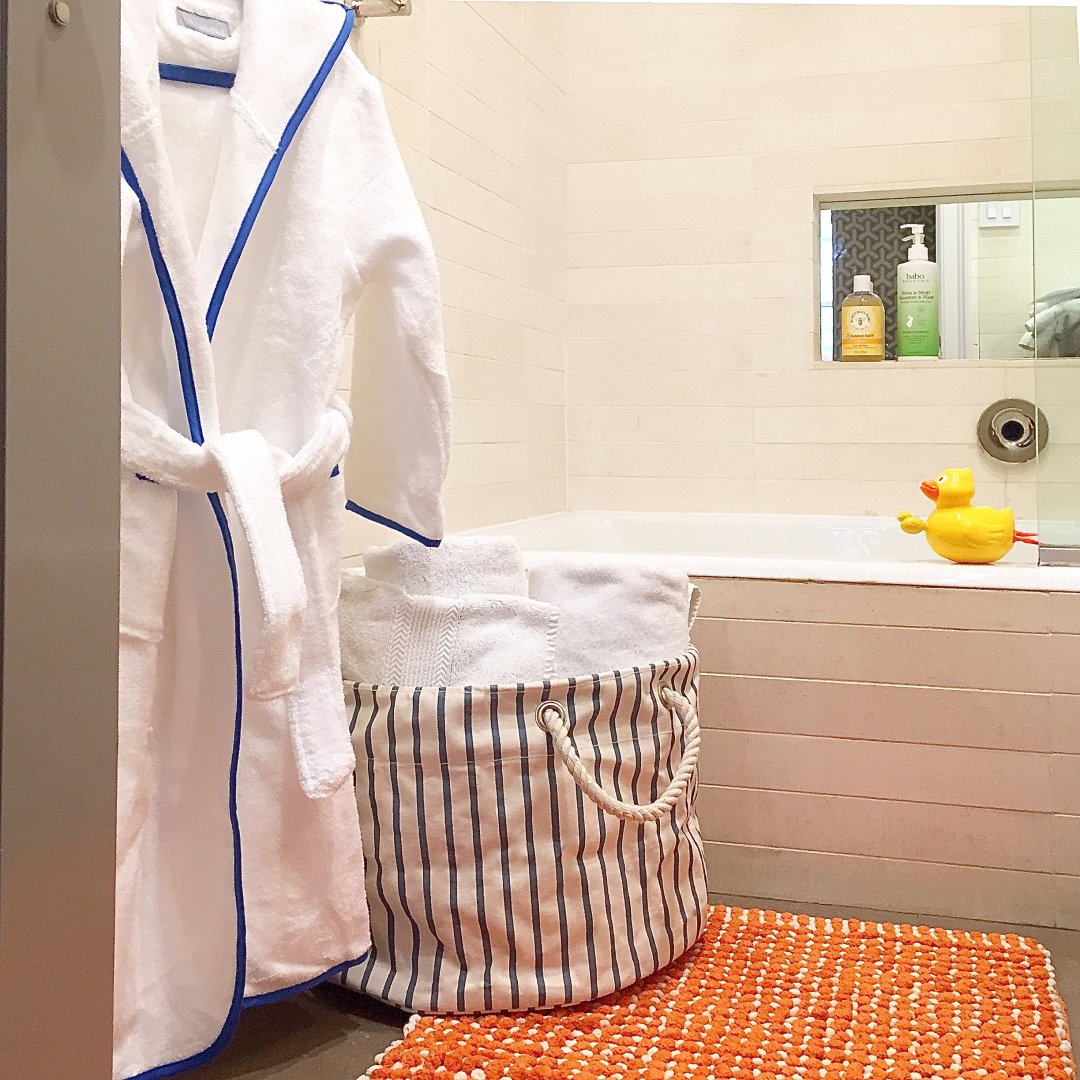 Make a Station
Make your morning and evening easier by creating stations for each step of the regular routine. Gather supplies for brushing teeth, styling hair and first aid emergencies together in holders like the On Display Double Cup, the I Could've Bin bin or the Strapping Art Caddy. This will make accomplishing these tasks much easier as everything that is needed is right at your fingertips. We also like using the Strapping Art Caddy to house cleaning products – making wiping up any stray toothpaste a relative breeze.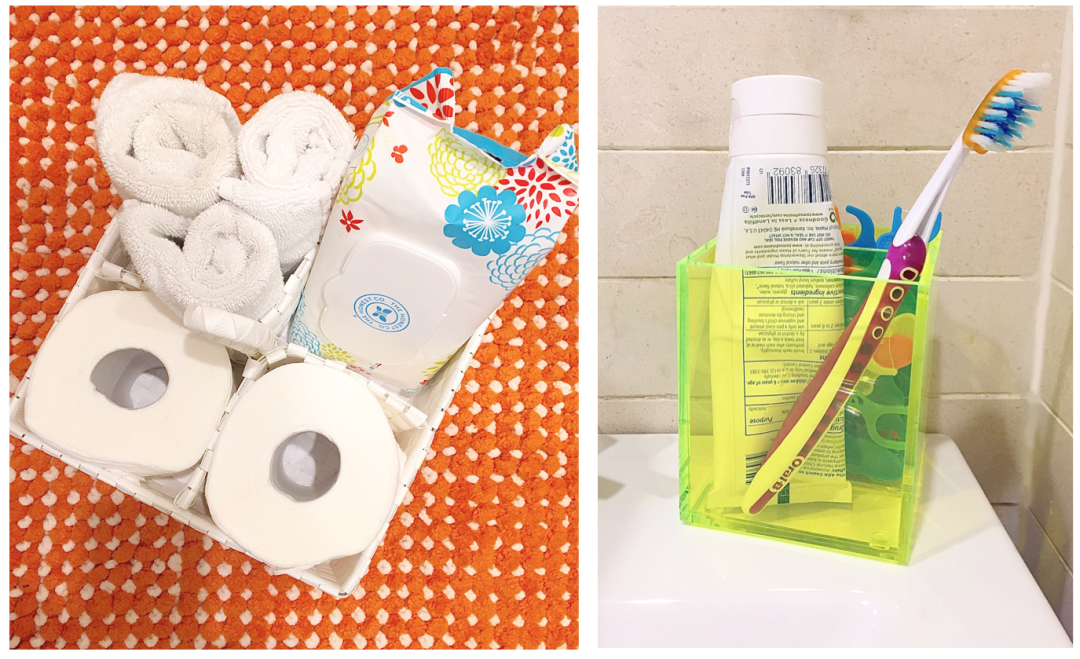 Make it Theirs
Get your children involved in the organizing process so that they take some ownership of the space and help keep it tidy in the future. Include them when choosing the color of smaller items like bins, hooks and toys and then use them throughout the space so that they have visual cues on where to put things. This will help teach them responsibility and hopefully cause less confusion when you have ten minutes to get them in and out of the house in the morning.
Access is important in a bathroom so get an On the Double step stool that looks great and gets them a little closer to the sink.
Similar to the step stool, installing fun or decorative wall hooks at their level can help keep a small space tidy. If they can reach the hook, they will be more likely to put their towels and bathrobes away.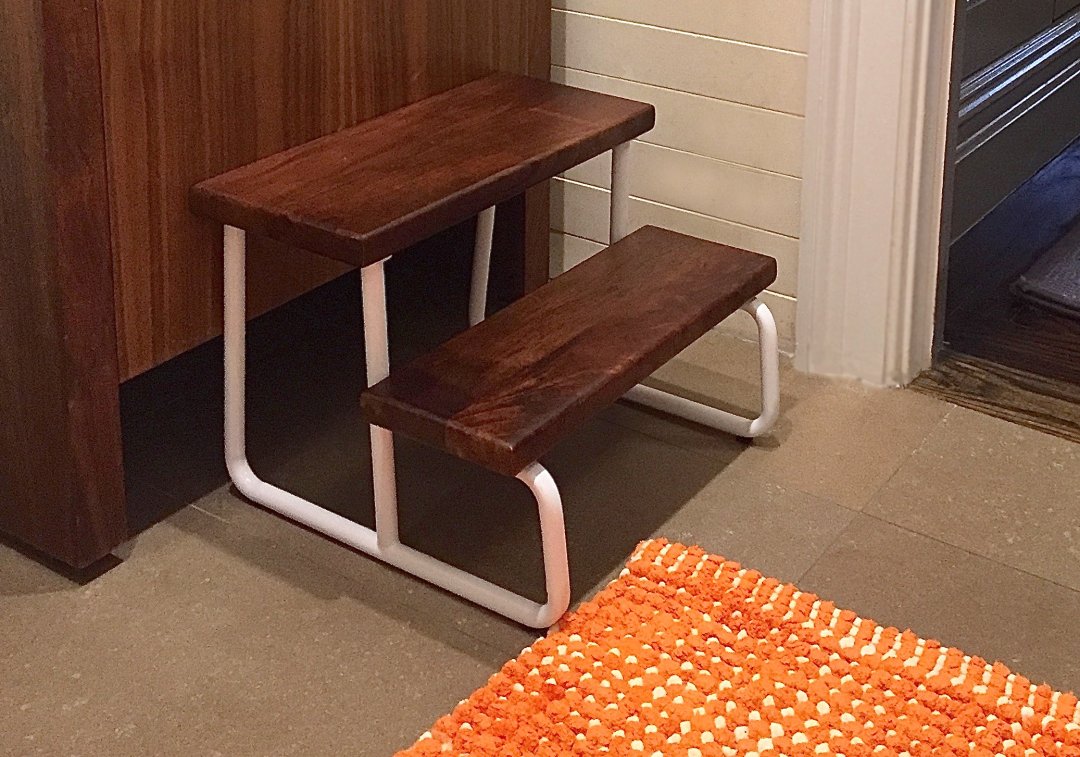 Make it Fun
Michelle & Annie are co-founders of Henry & Higby, a professional organizing company in New York City, and contributors to WhatMomsLove.com, a website that provides moms with ideas and solutions to make their journey through modern day motherhood easier. They believe that life should be as simple as possible and that the process of getting organized can help.  
If you need help organizing your life and home, contact them at hello@henryandhigby.com