One of the questions we always ask a customer before starting their room design is if their child has any interests that they'd like incorporated into the space. And for little boys' rooms, 99.9% of the time, "trains" is listed.
My goal is always to highlight the child's interests without making it a themed room. After all, most children have a variety of interests and hobbies that will change over time and from a practicality standpoint, it'll make things easier on you to swap out a few décor pieces here and there versus re-doing an entire room when they're no longer into trains.
For this train bedroom inspiration, trains are the focal point with the All Aboard Train Bedding. I could've easily added a train rug but instead, I opted for more neutral pieces then added décor using colors from the bedding to showcase other interests.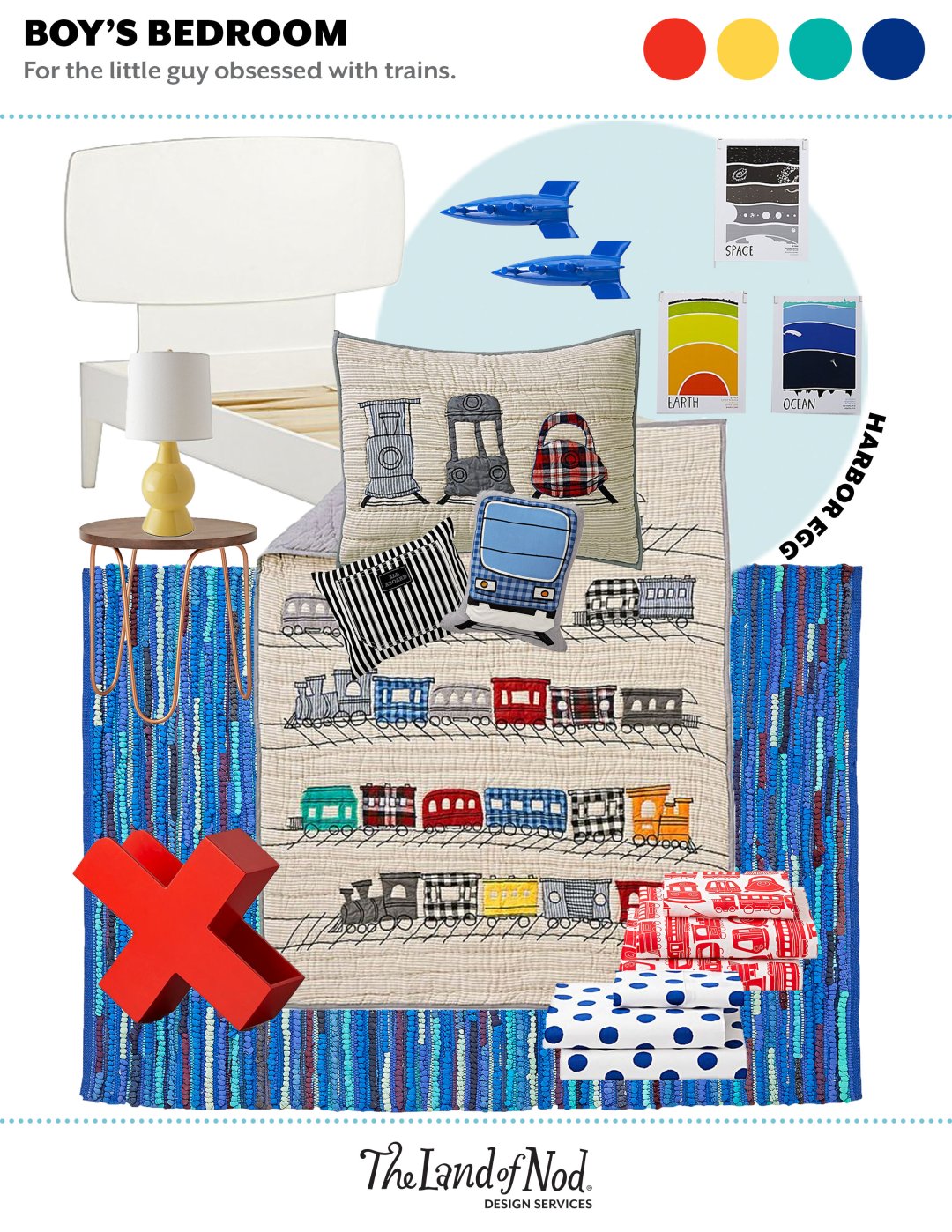 Post by Danielle, Home Stylist from The Land of Nod's Design Services Team. Our Design Services team offers free one-on-one design advice, mood boards and space planning. You have a room to decorate? They'd love to hear from you.