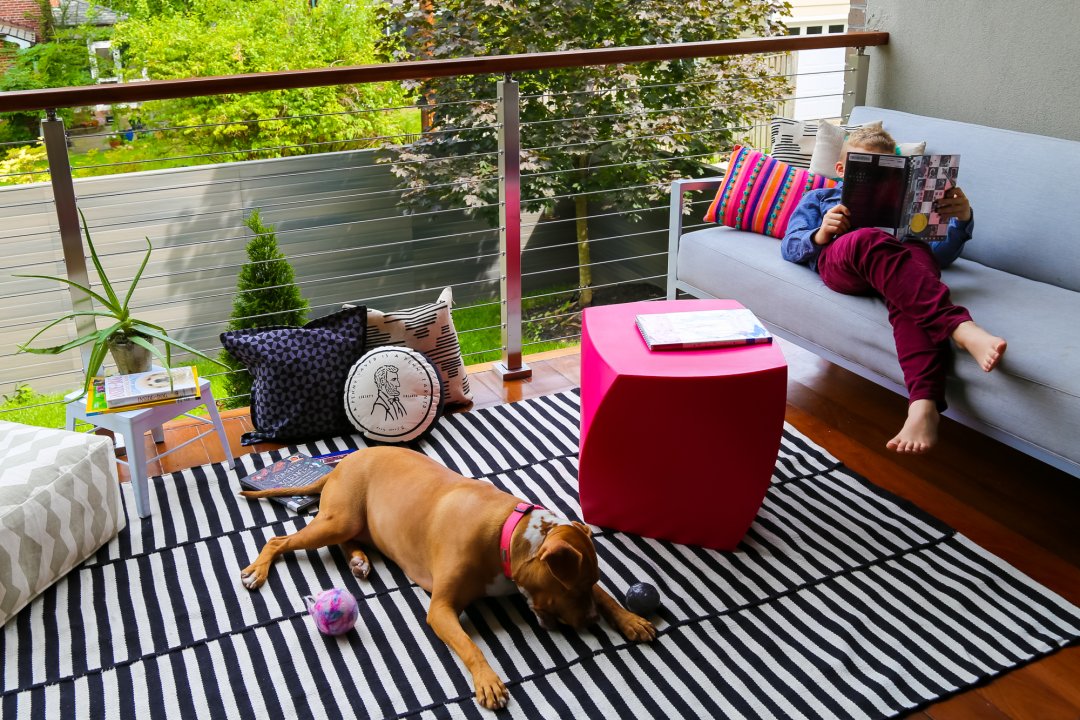 The hot D.C. weather finally seems to have made a little turn as summer starts to come to an end. August was so miserable that it was hard to really enjoy outdoor time, so I was excited to finally set up a reading lounge for the kids on our back deck. I'd had it planned all summer, but it was too hot and buggy. Plus, I thought it would be fun to entice the kids to amp up reading time now that school is starting back up.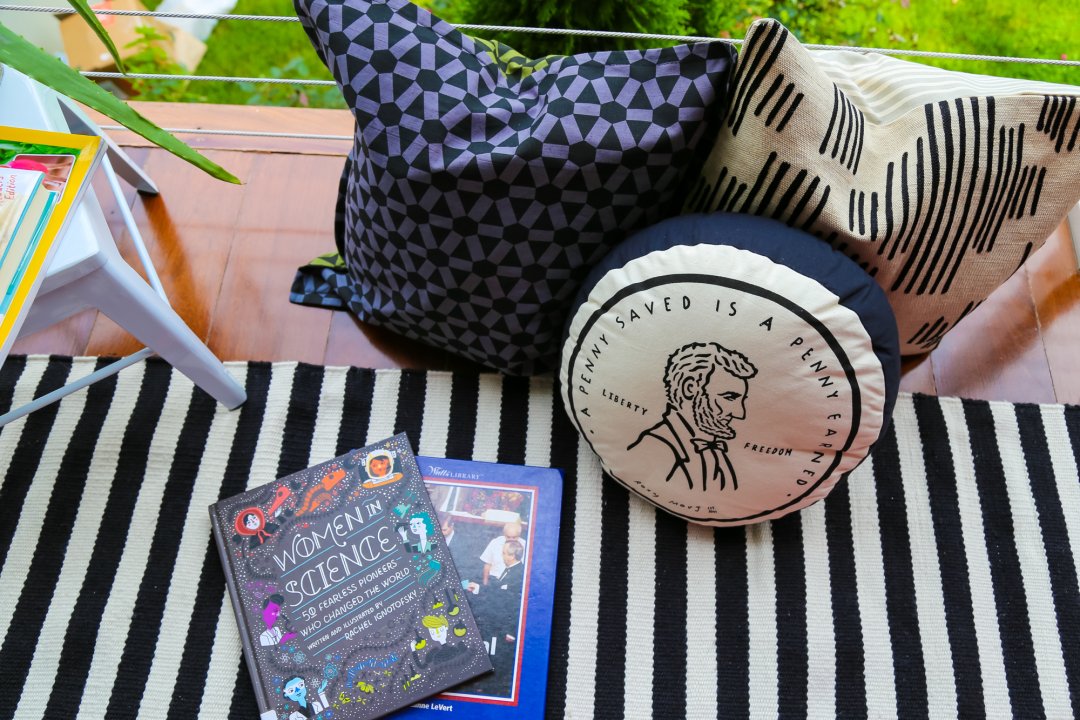 We already have an outdoor couch with several Nod pillows, but the kids constantly jockey for space on it (so does our doggy Penny!). So I added a few more comfortable spots to curl up. First up, I added a great indoor/outdoor rug. These are knit and super easy to pick up and move indoors if you need to.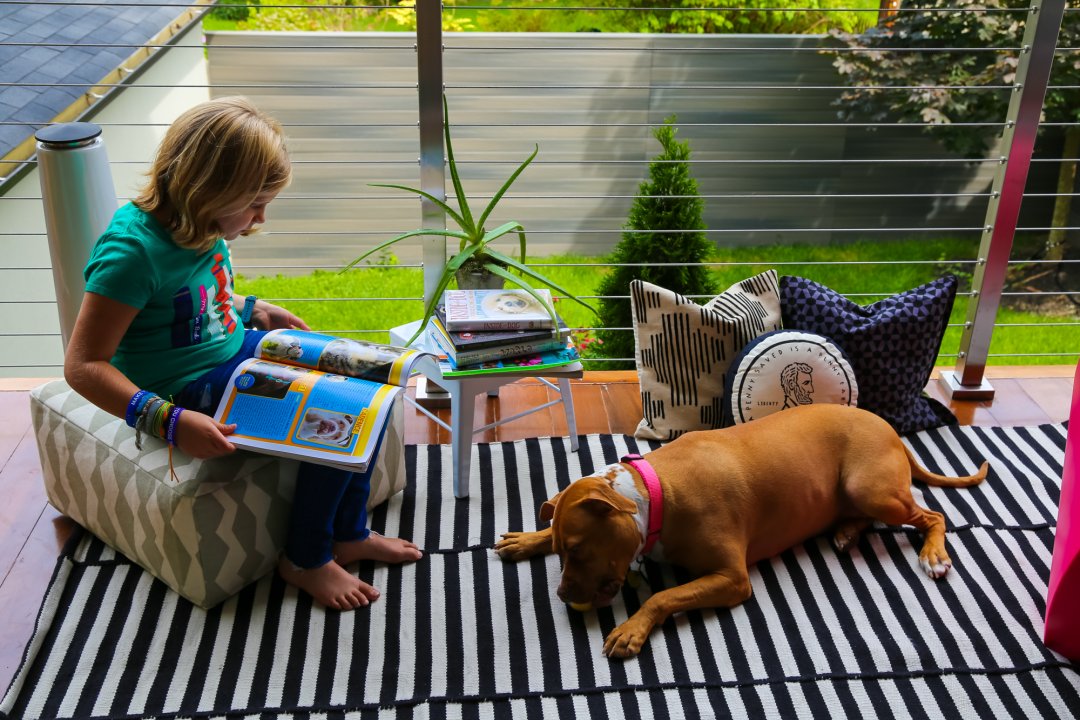 Cam loves poufs, so I knew she'd love to perch on one to read. The Squared Up Step Stool serves as the perfect side table for our books too.
No lounge area would be complete without extra throw pillows—the Penny pillow fits particularly well given our pup and our kids' love of presidents (hey, we live in D.C.!). Boom. Instant reading lounge!
POST BY REBECCA OF NOT-SO-SAHM
Rebecca is a mom to two young kiddos and, in her spare time (ha!), likes to pretend she's a back-up dancer, craft cocktails, and run long distances. A relatively recent SAHM, she blogs family-friendly activities, DIYs and celebration fun at Not-So-SAHM.