If your little girls and boys are anything like mine… I bet they LOVE tea time!  My kiddos must ask for a tea party at least once or twice a month.  Every so often we put on an elaborate tea time with friends and family, but mostly we just grab our "tea party" box and set up something ultra simple.
Spontaneous or planned we are are making special memories.  I will forever hold tea parties in my heart as one of the most magical parts of childhood!
Here are Five Tea Party Tips!
1.  Dress Up!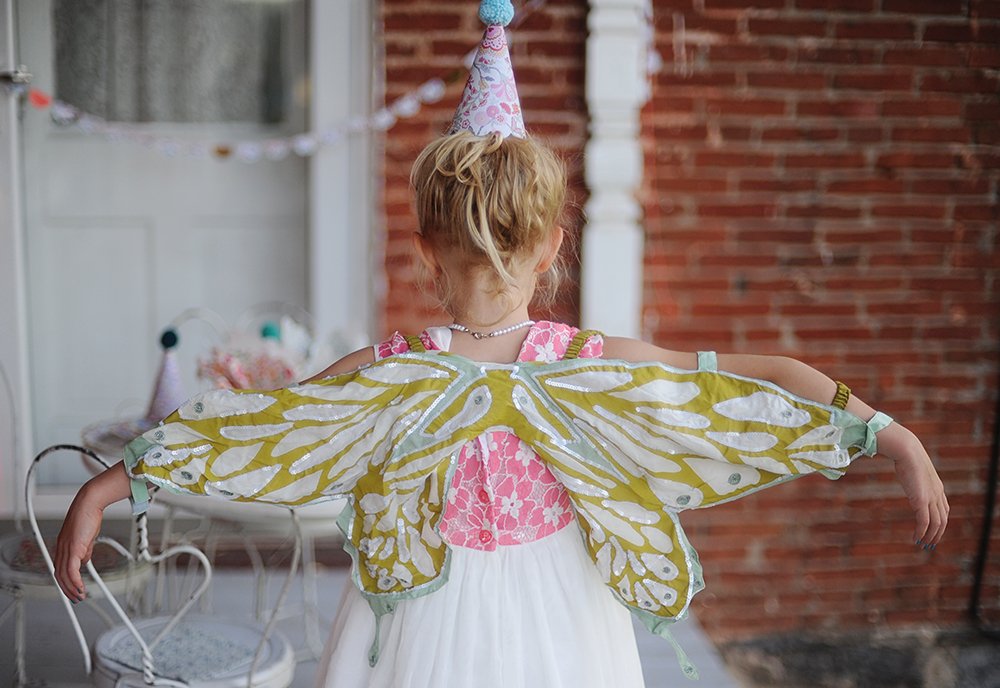 Be on the look out for gloves, frilly hats, and fancy outfits!  Keep your eye out for holiday sales, antique shops (think vintage hats) and mom and dad's closet.  Fairy and butterfly wings always add extra special magic!
2.  Add Fine China!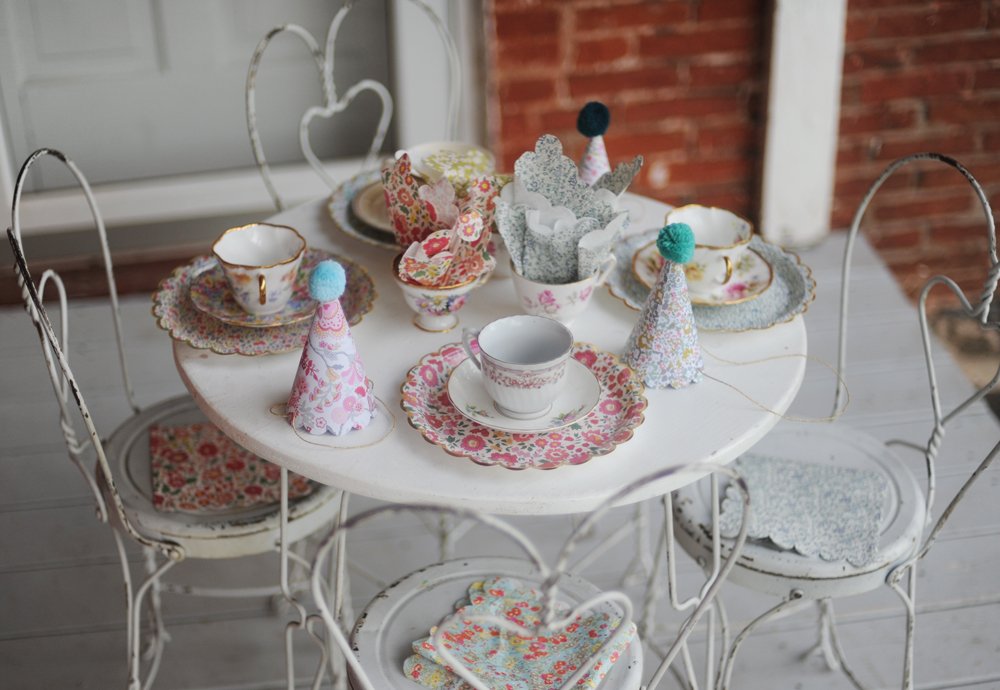 I know, I know, it might break, but there is something so special about painted porcelain tea cups and floral saucers.  They don't even need to match!!  Check out garage sales and thrift shops for vintage tea party charm!
3.  Make a Ready-To-Go Tea Party Box!
I keep a medium sized plastic bin on hand that holds all our favorite tea party basics.  It's so nice to have everything in one place and then whenever we are in the mood I just grab the box and we are ready to party.   My box is stuffed with all the fancy stuff–  pretty floral napkins, cups, plates, dress up clothes, etc.
4.  Invite Your Friends!
And by friends I mean teddy bears, stuffed animals, dolls and neighborhood buddies! Real or pretend… friends always make tea time special.  We even like to serve our guests their favorite foods— ie. a teddy bear might enjoy fresh berries or a stuffed giraffe might like leaves from a tree in our front yard.
5.  Get the Big Kids Involved!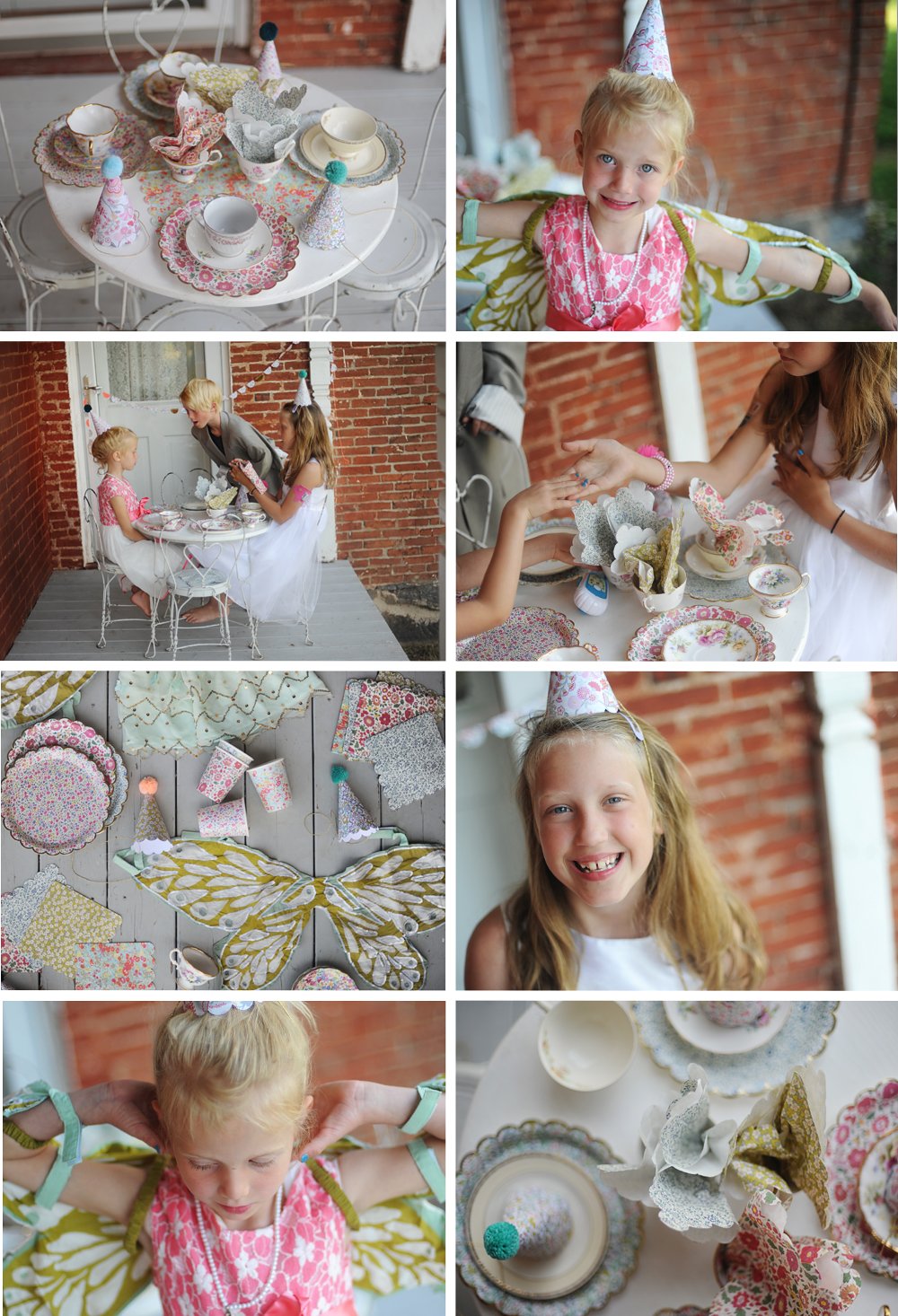 If you have older kids who don't want to sit for tea, perhaps they might like to serve tea? They might enjoy planning a menu and dressing the part, or maybe they might like to research the etiquette and history of a traditional afternoon tea!?
Elaborate or simple.  Fancy or silly.  Tea time is the BEST TIME!
POST BY KATHERINE MARIE.
YOU CAN FIND MORE OF HER MESSY, CREATIVE AND FUN PROJECTS ON INSTAGRAM AT KATHERINEMARIES