The Land of Nod's Design Services Team recently had the pleasure of designing a seaside nursery for a military family that travels a lot. The mommy-to-be is originally from the Jersey Shore and really wanted the nursery to reflect the fond memories of her childhood.
A rug that reminds her of sand between her toes, lighting the color of ocean sky, and playful art that reflects memories of family walks down the boardwalk. Subtle pops of pink, like in our strapping hamper, are key and add a touch of femininity and sweetness to this nursery design and keep the room airy and fresh.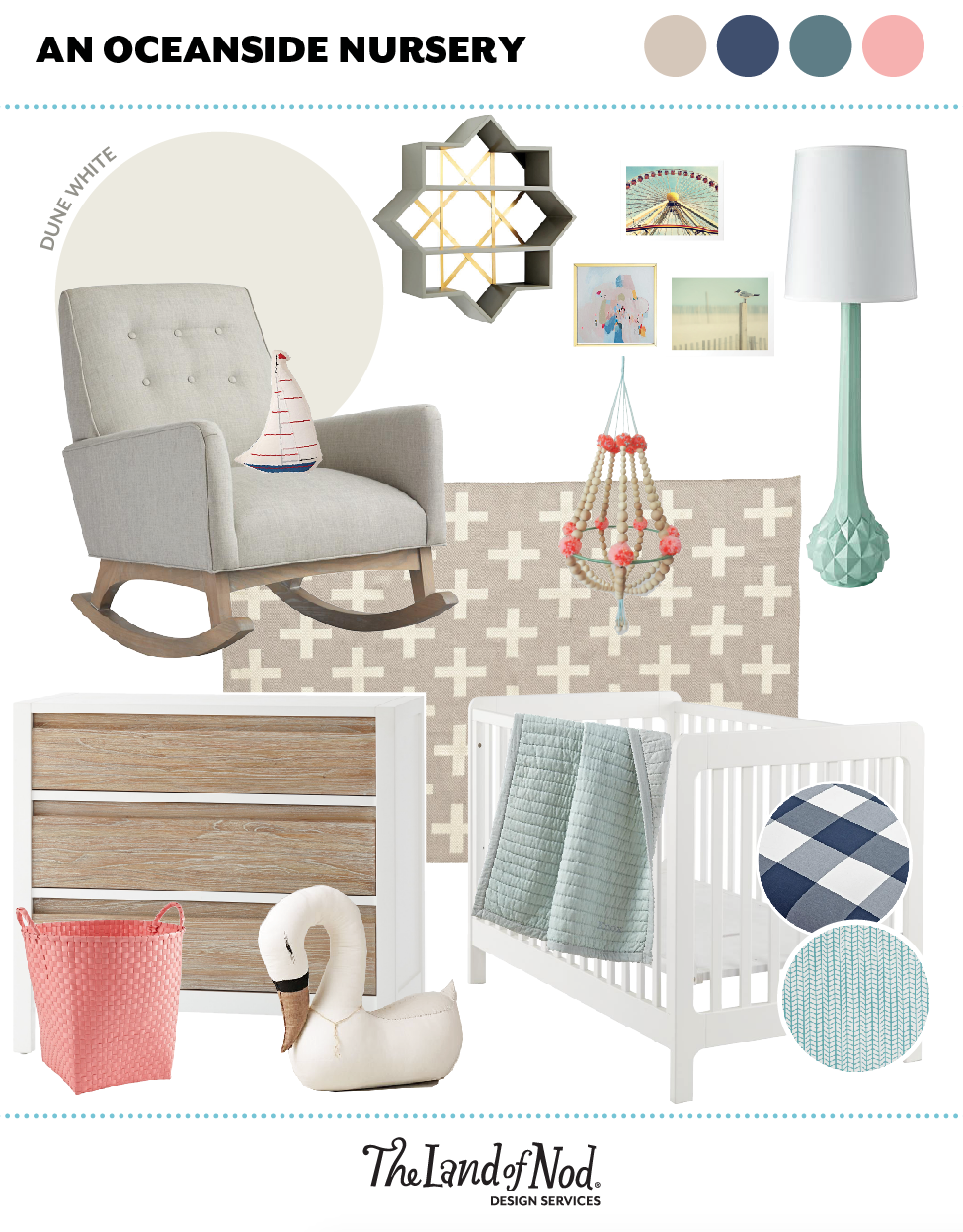 Post by Shawna, Home Stylist from The Land of Nod's Design Services Team. Our Design Services team offers free one-on-one design advice, mood boards and space planning. You have a room to decorate? They'd love to hear from you.