Organizing your shelves into a display that is both functional and aesthetically pleasing is a common design challenge, especially when toys and other kiddo paraphernalia are involved. Whether the shelves in your kid's room are empty or have way too many things crammed on them, achieving a balanced look is not an impossible task. Here are a few helpful go-to tips for creating an intentional, collected style for your shelves.
1. Variety in height.
Try to avoid having items at the same height by stacking some books vertically and others horizontally. To keep it balanced, space taller pieces out and fill in with smaller toys and accessories. Try placing a small toy or photo frame on top of the horizontally stacked books.
2. Play with the depth.
Have some items towards the back of the shelf, like a framed print leaning on the wall, and some closer to the front, like a small toy or succulent.
3. Personalize it.
Among the cute toys and accessories, add a sentimental item such as a family photo, a print with their name or letter with their first initial.
4. Don't overdo it.
Leave breathing room around some of the pieces on the shelf—it will start to look cluttered if completely filled. If you have larger, deeper shelves, use a few bins at the bottom and focus on styling just the top shelves.
Here are a few examples of accessories and toys that can be used to style your kiddo's shelves.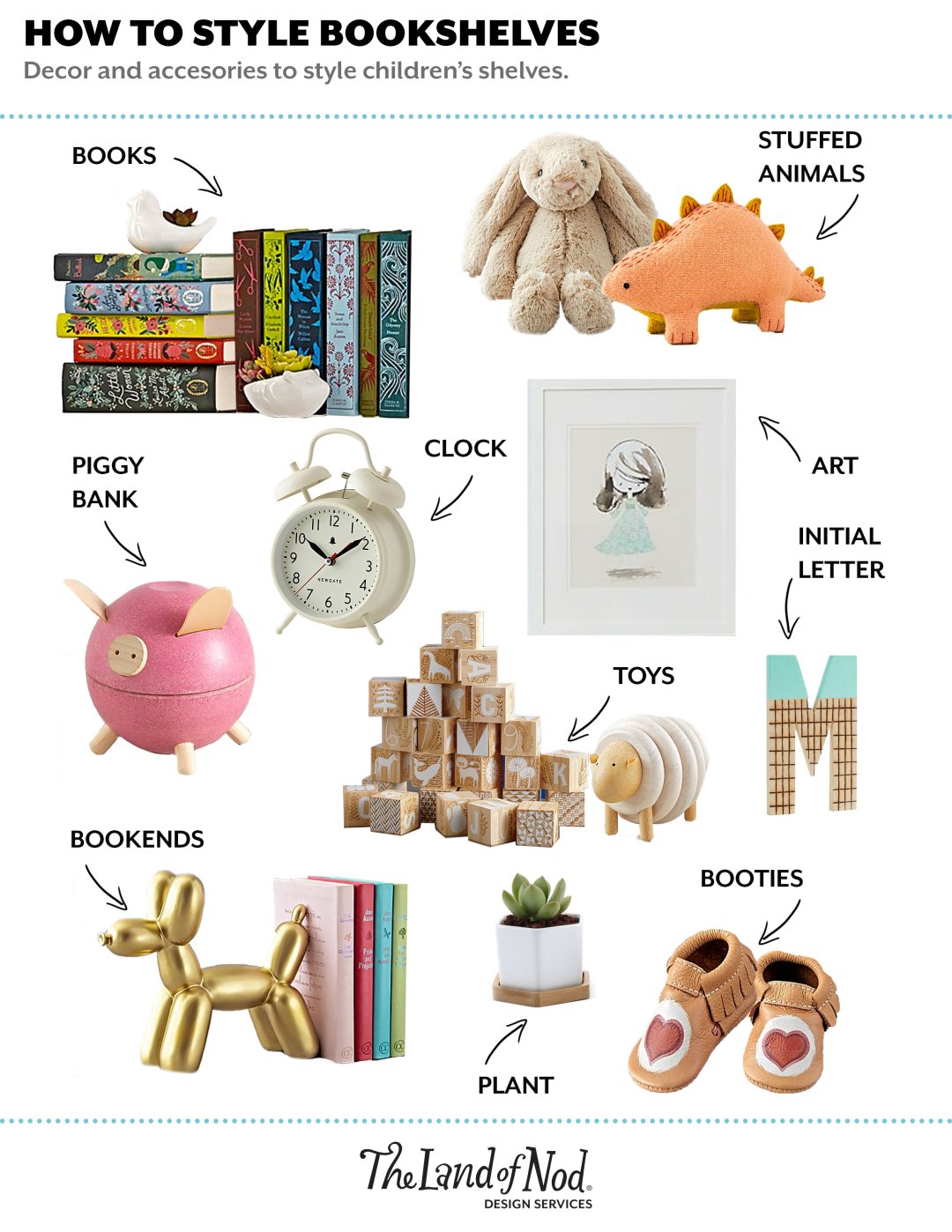 Post by Danielle, Home Stylist from The Land of Nod's Design Services Team. Our Design Services team offers free one-on-one design advice, mood boards and space planning. You have a room to decorate? They'd love to hear from you.