Transitioning your kiddo from her nursery into a big-girl space can be a tricky adjustment. You don't want the space to feel too grown up right away, but you do want to shed that nursery vibe so your kiddo feels like this change is special and exciting. We've pulled together a mood board perfect for a bright girl's bedroom that will easily transition through childhood and beyond!
The foundation of the room comes from a bed in our Jenny Lind furniture collection. The Jenny Lind style is all at once whimsical and yet sophisticated. It's a classic design with its own unique personality, and it's the perfect piece for any kiddo of any age, which is what makes it a great choice for transitioning your baby girl out of her crib and into her first big-kid bed.
The Jenny Lind collection comes in five different finish options, which makes choosing the color that fits with your design vision a snap. Personally, I love the grey finish because it's subtle enough to work with a variety of complementary color combinations. Check out the design inspiration below for creating a big-girl space using the grey Jenny Lind bed.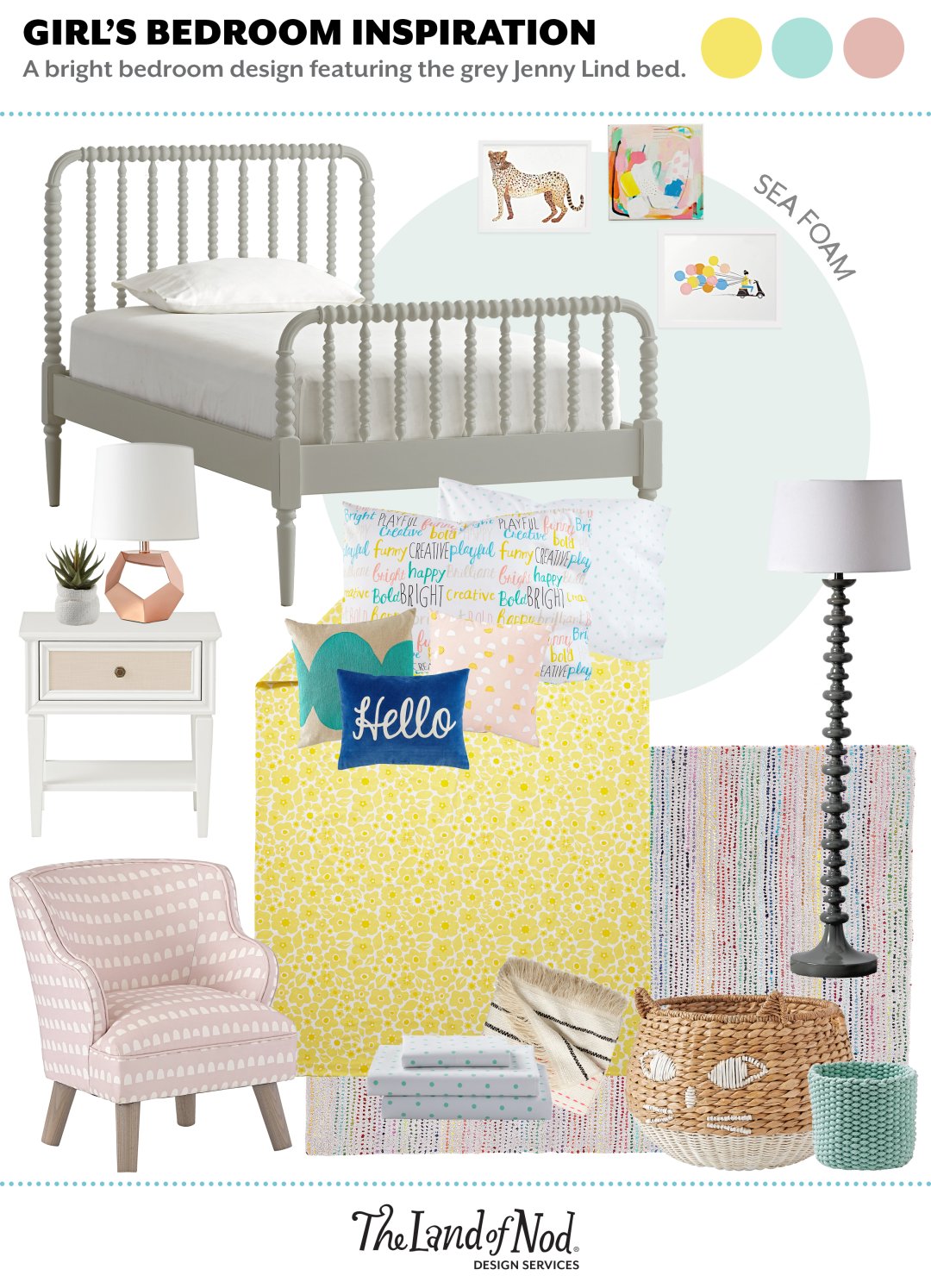 Happy Styling!
Post by Stephanie of The Land of Nod's Design Services Team. Our Design Services team offers free one-on-one design advice, mood boards and space planning. You have a room to decorate? They'd love to hear from you.