Sharing a room has both its perks and its downsides for your kiddos. One of the biggest challenges can be finding décor that gives each child a unique look while maintaining a cohesive style.
This room demonstrates how by sticking with a defined color palette of navy and pink, you can mix and match the bedding and décor to give a girl's shared bedroom individual style in a complimentary design.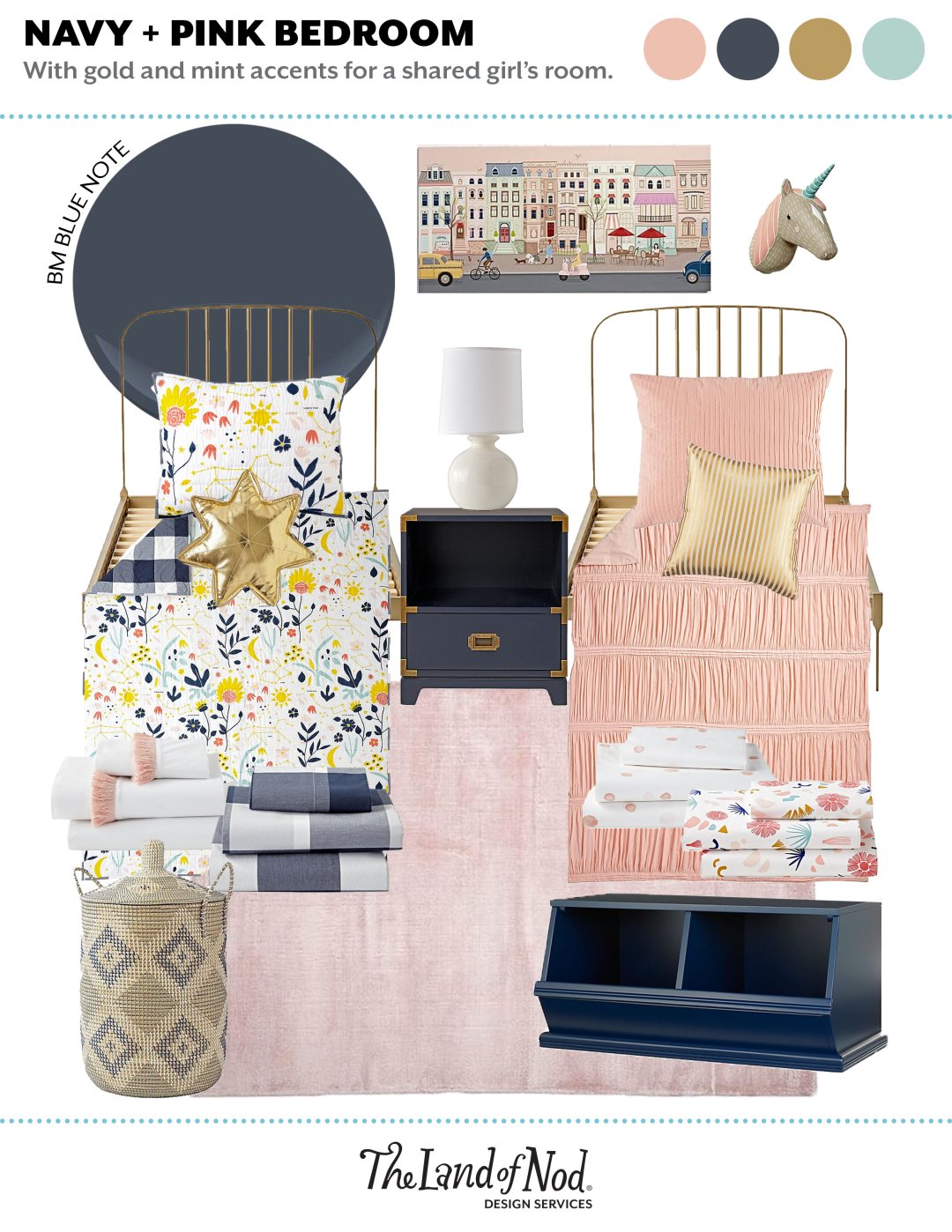 Post by Danielle, Home Stylist from The Land of Nod's Design Services Team. Our Design Services team offers free one-on-one design advice, mood boards and space planning. You have a room to decorate? They'd love to hear from you.