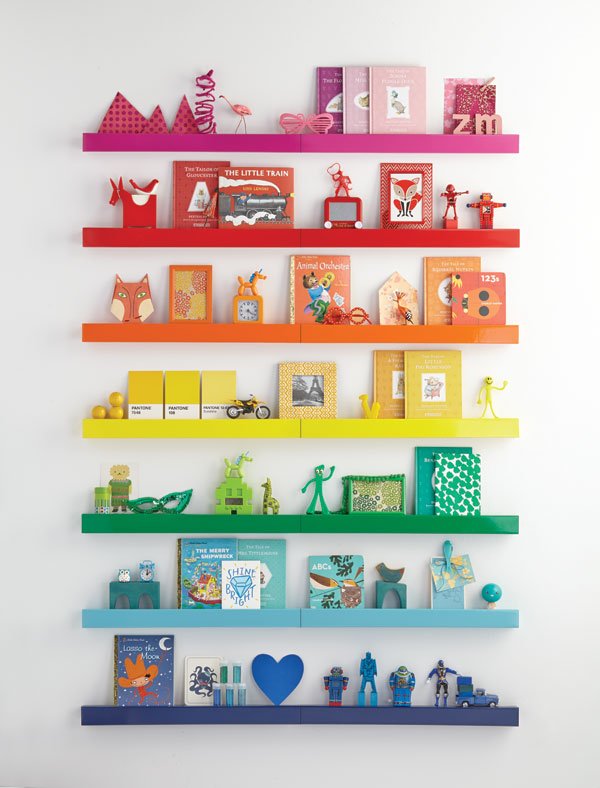 Can you tell we have a thing for rainbows? It's such an easy way to add a pop of color to a room. And it's easy to make your very own rainbow ledge DIY.
Pick up a few color bar ledges.
Send your kiddos on a treasure hunt around the house for knick-knacks that match the colors of the rainbow. Make sure they're on the lookout for items of all shapes, sizes and types. We used everything from books to figurines, glitter and art.
Add them to the shelves. Ta da!

Our Design Services team offers free one-on-one design advice, mood boards and space planning. You have a room to decorate? They'd love to hear from you.