Post by Michelle of Avery & Augustine
Today we're offering up a couple new options to add to your after–school snack routine: crispy chickpeas and a new take on cheese and crackers.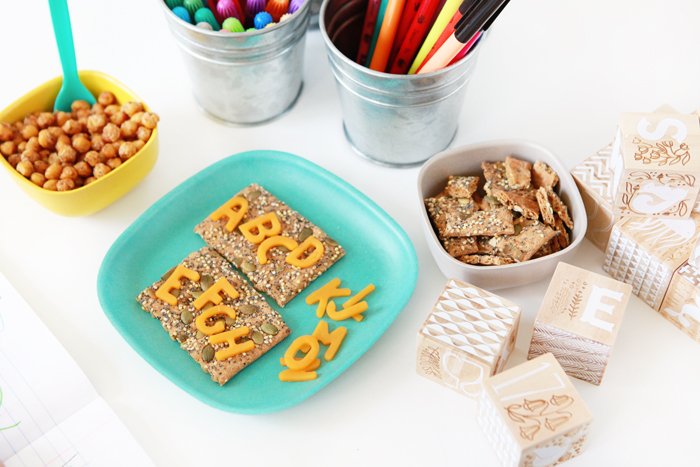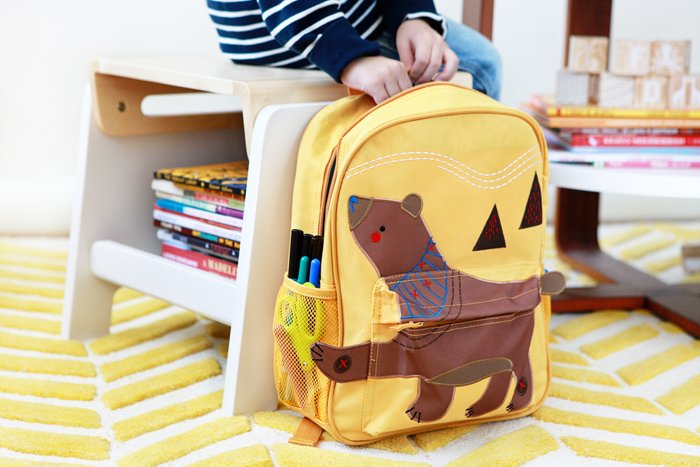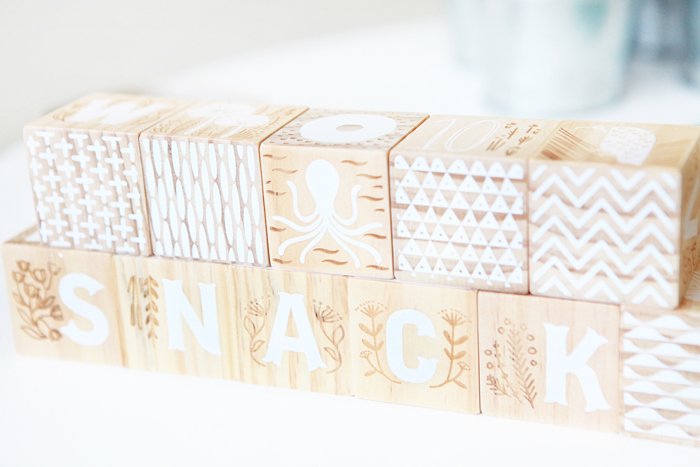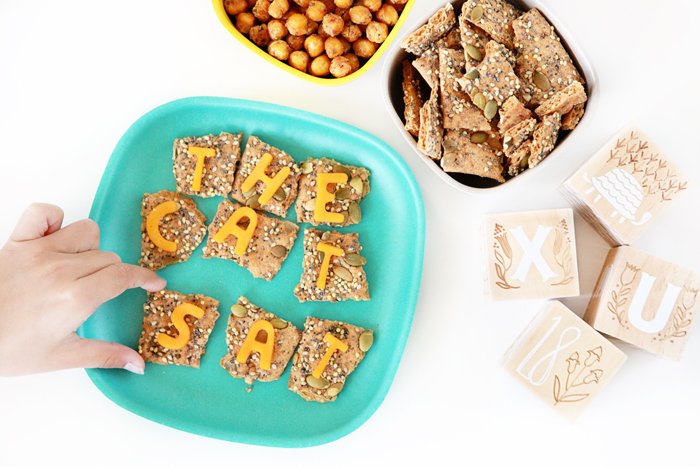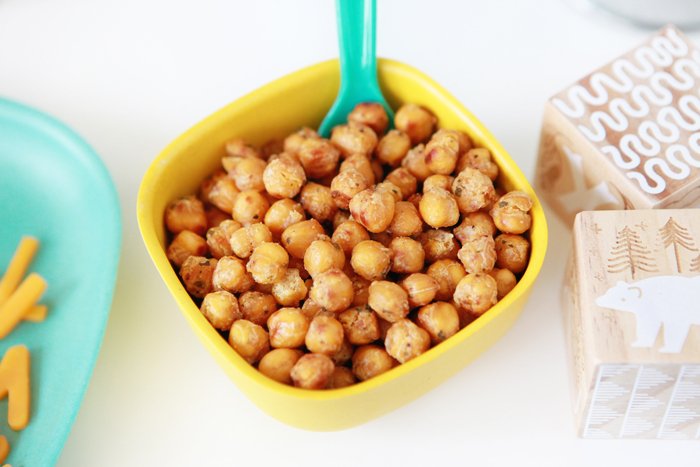 Alphabet cheese and crackers are great for kids learning their letter names/sounds or beginning to decode simple words.  Use alphabet cookie cutters to cut letters out of sliced cheese, put them on your favorite crackers and let your kids move them around to spell different words that they're learning at school.  Or you can play word games and take away or switch around a letter or two to make new words.  It's another way to support their reading process in a fun context.
We used this recipe from The Kitchn to make crispy roasted chickpeas.  It's very easy, doesn't require a lot of prep and you can help your kids with their homework while the chickpeas are roasting in the oven.  The recipe states to use your favorite spices, and for this time, we ended up using two tablespoons of dried ranch seasoning along with the two tablespoons of olive oil stated.
We'd love to hear about your go-to after school snacks.  Hope everyone's school year is off to a terrific start!
You can see Michelle's work and read about her two young children and their first forays in cooking, art, reading and everything in between at Avery and Augustine.  You can also find her sharing the latest in children's books on Instagram at @averyandaugustine.